November 13, 2020
Taking Care of Elderly Veterans: 4 Reasons Why a Caregiver Would Greatly Benefit Your Elderly Parents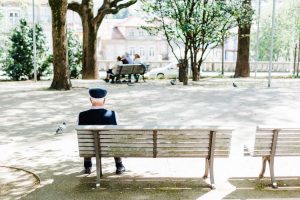 The American Association of Retired Persons (AARP) reports that about 90 percent of American retirees, including elderly veterans, prefer to age in place. In short, they wish to remain in their homes instead of being transferred to a senior care facility. They want to keep their independence and maintain their lifestyle, as opposed to being in a nursing home where they have to follow rules.
If your parents are among the many who wish to live their remaining years in their own home, you might want to consider hiring a caregiver or a personal nurse to attend to their needs. Here are some reasons why:
Managing medications
Memory loss is normal for the elderly, which means that there will be instances when your parents will forget about taking their medicine. This is where the caregiver comes in, reminding your parents whenever it's time to take their pills.
If your parents need additional medical assistance, you have the option to hire an in-home nursing company. They will send a licensed nurse practitioner or a registered nurse to help administer medication, take vital signs, monitor health, treat wounds, and dress injuries.
Chores and errands
Most seniors no longer have the energy to perform day-to-day activities such as cleaning their rooms, taking a shower, and doing the laundry. With a caregiver around, you wouldn't have to worry about your parent anymore. In-home care companies train their caregivers to help with tasks including cooking, bathing, dressing, brushing hair, brushing teeth, continence care, and light housekeeping.
Companionship
Another reason to consider hiring a caregiver for your parents is for companionship. Being alone for a long time can be detrimental to one's mental health. If this is the case with your parents, having someone to look after them while keeping them company might just be what they need. Besides helping the elderly with their daily routines, caregivers can bond with them by sharing stories, going with them for walks, or engaging in fun activities together.
Healthy lifestyle
Since many elderly people already find it hard to cook, they would just rely on takeouts and frozen dinners, unaware that eating such food can affect their health. The good thing is, with home health care companies ensuring that the elderly eat nutritious meals, your parents don't have to experience stomach pains, high cholesterol, or elevated blood pressure anymore.
It is also important to note that there are different types of care for elderly veterans. For instance, those with traumatic brain injury and PTSD will require more attention from mental health professionals. These vets can receive primary health care for their mental issues, or perhaps an intensive treatment regimen that focuses on mental health.
You may check out the VA's mental health website to get more information.
Support Struggling Veterans in Your Community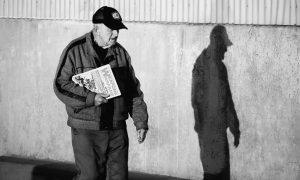 Did you know that you can easily do something to help the needy veterans in your area? All you have to do is to donate an unwanted vehicle to us at Veteran Car Donations. We will turn your clunker into a fund-generating tool for our IRS-certified 501(c)3 nonprofit organization partners by auctioning it off. We'll transfer the proceeds to these charities, enabling them to deliver a range of life-enhancing programs and services for their beneficiaries.
Thanks to your auto donation, deserving vets will receive quality health care, housing assistance, financial aid, employment opportunities, and benefits for their families.
As a donor, you'll get to enjoy many perks, including a top tax deduction. You also don't need to pay for our pick-up and towing service. We offer this service for free in all parts of the United States.
You can donate almost any type of vehicle, whether it's still in good running condition or no longer.
For more information on our vehicle donation program, visit our FAQs page. Should you have any inquiries or concerns, you may call us at 877-594-5822 or send us a message here.
Ready to Transform Lives?
Are you ready to help in turning around the lives of the suffering veterans in your area? If you do, go ahead and get in touch with us at Veteran Car Donations today. Call us at 877-594-5822 or fill out our online donation form now!