October 1, 2020
This October 1st, Turn Vegetables into Dishes Fit for a King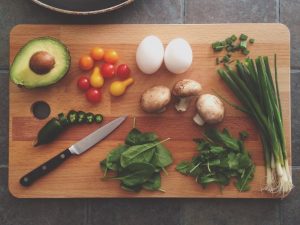 World Vegetarian Day is celebrated every year on the first day of October. It's a day when advocates of vegetarianism come out to cite the health benefits of going vegetarian and why people should consider giving up meat for good.
Vegetarian groups use this day to educate society about what a vegetarian lifestyle is all about. For example, they debunk myths that plant-based diets wouldn't be able to give humans the amount of protein they require to be healthy. They cite multiple ways for vegetarians to obtain protein from greens that's sufficient for their body's daily needs.
Advocates of vegetarianism also contend that vegetarians have reduced risks from getting diabetes, cardiovascular diseases, high blood pressure, and other diseases where meat has been proven to be a significant factor.
Is it easy to shift and stick to a vegetarian diet? Not really, especially if you've been consuming meat for most of your life. That is why people need to be as informed as much as possible about vegetarianism before making any changes to their current lifestyle.
Veggie Recipes That You Can't Help But Fall In Love With
Centuries of meat consumption have created a bias that meat is delicious while vegetables are bitter and yucky. This is farthest from the truth. There are tons of veggie recipes out there that are not only delicious but easy to make as well. With a little dash of creativity, you can help turn vegetables into dishes fit for a king.
Check out these top vegetarian meals that you should try making for World Vegetarian Day:
This is a twist on the modern nut loaf, which is bound to impress any of your guests including the non-vegetarian ones. It not only has an appetizing look but is also bursting with flavor! To spice things up, you can add rosemary sprigs on top alongside pumpkin seeds and parsnip crisps.
The blackened skin of peppers gives off a delicious smoky flavor. These peppers go great alongside green, leafy salads and a basket of bread. They're not that difficult to make, too. If you want to save on time, make the buckwheat salad a day before preparing the peppers.
Roasted stuffed cauliflower
This meal is becoming an increasingly popular main course for vegetarians all around the world. It's a festive recipe stuffed with nutritious kale and chestnuts, which are then roasted to perfection.
You Can Help Uplift the Lives of Our Suffering Heroes
Regardless of their food preference — whether they like vegetables or meat or both — many of our former troops are living in a state of misery and badly need help. These are our veterans who are suffering from service-connected disabilities and mental health issues, those who can't find decent and stable jobs, and those who have become homeless due to extreme poverty.
If you have a car or any other type of vehicle that you don't need any more, you can use this to extend a helping hand to the heroes residing in your community — those men and women who sacrificed and fought for us in defense of our freedoms and our way of life.
All you got to do is to donate that vehicle to us at Veteran Car Donations.  Once we have your gift, we'll have it auctioned off. We will then transfer the generated funds to our veteran and military charity partners, enabling them to render services to more needy veterans and their families living in your area. Your donation will help our charity partners in providing them with quality health care, financial aid, housing assistance, employment opportunities, family support, educational scholarships, psychotherapy services, and many other benefits.
As our token of gratitude, we'll be sending you a tax-deductible receipt, which will entitle you to claim a maximized tax deduction in the next tax season. You will also benefit from our free pickup and towing service, which we provide to all residents of the United States.
Aside from these material rewards, you'll surely find great satisfaction in knowing that your donation will help improve the living conditions of the needy veterans living in your community.
You can donate almost any type of vehicle whether in good condition or not.
For more information about our program, particularly our donation process and the tax deduction that you can get from us, head over to our FAQs page. Send us a message here if you have any concerns or inquiries, or give us a call at 877-594-5822. 
Create a Better Future for Our Heroes Today
Our veterans willingly put their lives on the line to keep us safe and sound. Now is the time for us to give back to them. Call Veteran Car Donations at 877-594-5822 or fill out our online donation form to make a vehicle donation to us now!