December 26, 2021
Raring to Express Your Gratitude in Writing?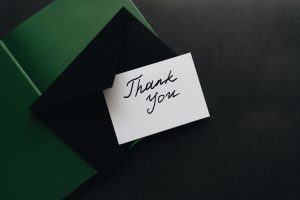 When people go out of their way to make you feel special, you'd want to let them know how much you appreciate their kindness. Sending them a handwritten thank-you note is one of the best ways to express your gratitude and appreciation.
In an era when people prefer to communicate through social media, text messages, and emails, a simple yet thoughtful note of thanks will surely leave a lasting impression.
In celebration of Thank You Note Day this December 26th, Veteran Car Donations encourages you to take time to thank family and friends with personalized messages. However, instead of reaching for your phone, dust off your best stationery, grab a pen, and put your thoughts into words.
Mistakes You Should Avoid When Writing Your Thank-You Notes
Give your loved ones the pleasure of receiving mail that isn't a bill, credit card offering, or ad. Are you excited to express your gratitude in note form? Before you start writing, you need to avoid the common mistakes people make when writing their thank-you notes:
Getting the receiver's name wrong
The last thing you'd want is to mess up the gift givers' names on your thank-you notes. Spelling their names incorrectly, getting them wrong, or leaving them out will make them feel insignificant. For this reason, it's best to keep a list of those who sent you gifts. Be sure to double-check your information before you finalize your thank-you notes.
Being too bland or generic
When you have a long list of people to thank, it's often tempting to send them a quick "thank you for your generous gift" note. However, if you want to send them more meaningful notes of thanks, you need to know that details matter.
Letting them know how much you appreciate the KitchenAid mixer they gifted you with and how you intend to use it will make your note more sincere. The more specific your note is, the more heartfelt it will be. With the right balance of detail, the recipient will appreciate the personal effort you've put into writing it.
Sending the notes too late
It's never a good idea to send out your thank-you notes two weeks after you received the holiday gifts. Since these people gave their time, money, and good intentions to you, it only makes sense to thank them promptly. If you're in a time crunch, it's best to organize the list of names and gifts ahead of time and write your thank-you notes in batches.
The Best Way to Express Your Gratitude to Our Dear Veterans
Although writing thank-you notes is an excellent way to express your gratitude to our veterans, what's even better is to donate an unwanted vehicle to us at Veteran Car Donations. We'll use your donation to improve the living conditions of struggling former service members residing in your community.
We will put your vehicle up for auction, with the proceeds going to our veteran-focused nonprofit partners. These IRS-certified 501(c)(3) nonprofit organizations cater to veterans who are homeless, jobless, disabled, and physically or mentally ill.
They use the funding we give them to provide their beneficiaries with free quality health care, financial aid, housing assistance, employment opportunities, family support, educational scholarships, psychotherapy services, and many other benefits.
You will also benefit from your charitable contribution since you'll get to enjoy our free towing service, which is available to our donors throughout the country. You'll also find satisfaction from our quick and convenient donation process where you don't have to do any paperwork.
Moreover, you'll have the privilege of receiving the maximum tax deduction in the next tax season.
Above all, you'll have the ultimate pleasure of doing something extraordinary that can help uplift the lives of our nation's hurting heroes.
We accept almost all vehicle types, including those that are no longer working properly.
If you have any questions or concerns, feel free to call us anytime through our toll-free hotline at 877-594-5822 or you may send us a message here. Check out our FAQs page for more information on our donation program.
Turn Their Lives Around Today!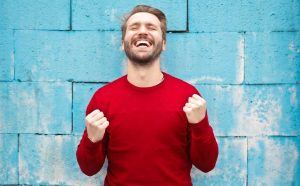 If you're ready to turn the lives of the destitute veterans in your community, reach out to them with your car donation. Call Veteran Car Donations at 877-594-5822 or fill out our secure online donation form now!