October 17, 2019
The Basics: The Air Force Reserve
How much do you know about the U.S. Air Force Reserve? This group of "weekend warriors" or citizen airmen is an integral part of the United States' air, space, and cyberspace presence. Their notable contributions in defending and protecting our country's interests have been widely recognized and acknowledged.
If you're planning to become a member of the Air Force Reserve, you'll have the opportunity to develop valuable career skills as well as character traits that employers from the private sector will surely find desirable. As a reservist, you'll have a bevy of career opportunities to choose from including cyber operations, space operations, aircraft maintenance, intelligence, and many more.
The Air Force Reserve's History
The United States Air Force Reserve was created and established on April 14, 1948. The first time that the Air Force reservists participated in combat was during the Korean War when 25 flying Reserve wings, 30,000 personnel, and 119,000 reservists were mobilized. During the 1950s, the Air Force Reserve rebuilt the program to resolve problems that emerged from the reservists' wartime service.
It was also during this period when key milestones were achieved such as the implementation of an Air Reserve Technician program and the Air Reserve Personnel Center. This paved the way for the establishment of a full-time cadre of civil servants who also became Air Force reservists. In the 1960s, reservists became actively involved in Cold War events, the Berlin Crisis, as well as the Korea and Vietnam mobilizations.
The Vitalization Act of 1967 further established the Air Force Reserve as part of the Air Staff. Eventually, the Continental Air Command was replaced by the Headquarters Air Force Reserve that took charge of the Air Force Reserve unit program. In the 1970s, the reservists' support was increasingly called by Air Force officials in upholding national security objectives.
The personnel of both the Air Force Reserve and the Air National Guard were trained to active duty operation readiness standards through the establishment of the Total Force policy in 1973.
More than 23,500 Air Force reservists participated during the 1991 Persian Gulf War and other post-Cold war operations that followed. These included relief and peace-keeping missions in Africa and the Balkans.
How to Join the U.S. Air Force Reserve
If you want to be actively involved in global operations as a full-fledged U.S. Air Force reservist, you'll need to meet the following basic requirements:
You must be at least 17 years old but not older than 38 years of age. Those who are 17 years of age must come with parental consent.
Must be a citizen of the United States or a legal permanent resident
Must have a high school diploma or GED with 15 college credits
Must pass the physical test and moral standard screenings at the Military Processing Station
Must take and pass the ASVAB test
Must complete the 8.5 weeks in Basic Military Training at San Antonio, Texas' Lackland Air Force Base.
Do You Have an Unwanted Vehicle?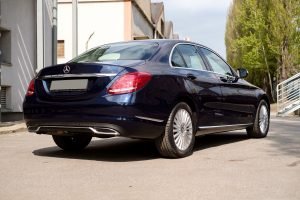 You don't have to be stuck with a vehicle that you've wanted to get rid off for the longest time. If you're not willing anymore to burn more cash on insurance, registration, maintenance, and repairs, why not just donate that vehicle to Veteran Car Donations? Turning it into a charitable donation is the easiest way to get your hands off it while you help fund our IRS-registered 501(c)3 nonprofit partners' critical services for the benefit of our veterans who are facing tough problems in transitioning to civilian life.
Thanks to your car donation, our deserving former troops will receive free mental health care, mortgage-free and specially adapted homes, transitioning assistance, educational scholarships, job placement services, and other benefits.
In return for your charitable contribution, our quick, convenient, and no-paperwork donation process will assure you of a most satisfying giving experience. We also provide you with free pickup and towing services wherever you are in the United States. To top it off, we'll deliver to you your 100% tax-deductible sales receipt following the sale of your vehicle at auction. This receipt will entitle to receive the maximum tax deduction in the next tax season.
For more information on our car donation program, check out our FAQs page. For inquiries, you can call our toll-free 24/7 hotline 877-594-5822 or send us a message online.
You can donate to Veteran Car Donations by filling out our secure online donation form or calling us. We accept donations of nearly all types of vehicles wherever you are in the United States since we have car donation programs in all 50 states.
Show Your Gratitude to Our Heroes
Anytime is the best time to show your gratitude to our nation's heroes for what they have done for our country—safeguarding our liberties and protecting our nation's security. Call us at 877-594-5822 and help improve their living condition with your car donation!