October 25, 2019
The Basics: The Army National Guard, an Elite Group of Civilian Warriors
Did you know that the Constitution of the United States requires every state to have its own Guard?
The Army National Guard is a combined militia and federal military reserve force composed of an elite group of civilian warriors who commit a portion of their time to serve the nation.
The Army National Guard is composed of able-bodied civilians who have been made eligible by law for military service. They're called to supplement the regular army in times of emergency whenever and wherever they are needed. The Army National Guard's oldest units are the oldest in the country's military and are also among the oldest in the world.
The Army National Guard's History
The Army National Guard's mission of providing defense for our country can be traced back to the earliest English colonies in the northern part of America. Since they were the ones responsible for their own community's defense, the colonists organized able-bodied male citizens into militias. On December 13, 1636, the Guard's oldest regiments assembled for their first drill in Salem, Massachusetts for the common defense of a multi-community area.
The citizen-soldiers who make up the Army National Guard have been fighting in every major American war in defense of their community, state, and our nation for over 400 years. There were 19 divisions of National Guard stationed at Pearl Harbor in 1940. Furthermore, about 138,000 Guardsmen were mobilized during the Korean War. Numerous mobilizations were organized for the Berlin Crisis and the Vietnam War as well.
Some 63,000 of them were also called to serve in Operation Desert Storm in the Persian Gulf in 1991. The Army National Guard also conducted peacekeeping operations in other countries including Somalia, Haiti, Kuwait, Saudi Arabia, Kosovo, and Bosnia.
The Guards were likewise called to quell local strikes and riots and respond to the September 11, 2001 terrorist attacks to protect American life and property.
How to Join the U.S. Army National Guard
It takes more than just physical and mental toughness to become a full-fledged Guardsman. A commitment to serve the country is the topmost requirement for joining the Army National Guard. If you're planning to join the National Guard, take note of the following:
You must be a permanent resident or a citizen of the United States.
You must be at least 17 years of age and not older than 35.
You must have a GED certificate or a high school diploma or be at least a junior in high school.
You must take the ASVAB test and pass it.
You must meet certain medical, physical, and moral requirements.
Turn Your Clunker into a Powerful Tool to Help Our Vets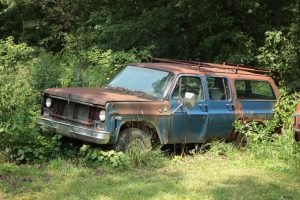 If you want to get rid of that run-down car that's only making your backyard look ugly, consider donating it to Veteran Car Donations. We will turn your clunker into a powerful tool to transform the lives of the needy veterans in your community.
Once we sold it at auction, we'll turn over the proceeds to our IRS-certified 501(c)3 nonprofit partners that cater to active-duty troops, veterans, and their families. These nonprofits provide their beneficiaries with mortgage-free and specially adapted homes, free mental health care, employment opportunities, job training, transitioning assistance, tutoring support, education scholarships, financial assistance, life skills training, counseling, and many other benefits.
With our quick and convenient donation process, you can be sure that you'll enjoy an awesome and hassle-free giving experience. Aside from this, you'll also get free towing services and an opportunity to receive a healthy tax write-off in the next tax season.
For more information on our car donation program, visit our FAQs page. If you have questions, call our toll-free 24/7 hotline 877-594-5822 or send us a message online.
You can donate to Veteran Car Donations by filling out our secure online donation form or calling us. We accept donations of nearly all types of vehicles regardless of their age, mileage, and condition. This means you can hand over even vehicles that are no longer in good running condition. You can also make your donation wherever you are in the United States since we have vehicle donation programs in all 50 states.
Make Your Vehicle Donation Now!
Are you ready to make a lasting impact on the needy veterans in your area? Get started with your vehicle donation now by calling us at 877-594-5822.