October 29, 2019
The Basics: The Army Reserves — Serving the Country While Pursuing a Civilian Career
One of the most amazing things about being a member of the U.S. Army Reserve is that you get a chance to serve the country while you pursue a civilian career. In case you're not aware, Army Reserve personnel enjoy the same benefits that other military members get, including bonuses and health care incentives.
Members of the U.S. Army Reserve are given two roles — to help and protect communities and to assist the Army in its operations.
When you work in the Army Reserve, you're allowed to live wherever you want. You're not required to serve time abroad unless Reserve units are mobilized to support U.S. troops in other countries.
The Army Reserve's History
1756 marked the birth of the United States Army Reserve. It was created during the French and Indian War (1756-1763).
The U.S. Congress created the Army Reserve so that the federal government would have able-bodied citizens on standby, trained and ready to fight when necessary. For the government, having a large Army Reserve was financially advantageous since it can maintain and project a land force that rivaled those of other world powers without having to pay for the full cost of a large standing army.
It wasn't until World War I when the Army Reserve was used in full. During the war, approximately 90,000 Army Reserve soldiers were called to train and prepare for battle. Of the 90,000 who were called, one-third were doctors.
The Second World War signified the beginning of a new era in national security in the United States. The number of Reserve volunteers rose from 3,000 to approximately 57,000. From then on, the United States became known as the "arsenal of democracy" and "world guardian."
During the Korean War, more than 240,000 Army Reserve soldiers were deployed. The succeeding wars led to the mobilization of more and more Army Reserve troops, helping U.S. and allied forces achieve victory. As the years went by, the Army Reserve also evolved and changes were implemented. With the limited military budget, the government decided to make use of the Army Reserve as replacements for the loss of military personnel.
The Reserve soldiers now undergo rigorous training designed to sharpen their skills for combat and strengthen their minds and bodies as well.
How to Join the U.S. Army Reserve
If you're accepted as a member of the Army Reserve, you'll be required to spend at least one weekend a month and two weeks per year training to prepare yourself for battle.
The U.S. Army Reserve accepts recruits that meet the following initial requirements:
Must be between the ages 17 to 27. Recruits who are 17 years of age will have to present their parents' consent.
Must be a legal resident alien or citizen of the United States
Must take and pass the ASVAB test as well as the Military Entrance Processing Station Medical.
Must at least have a high school diploma or its equivalent
Must not have more than two dependents
Transform Veterans' Lives Today!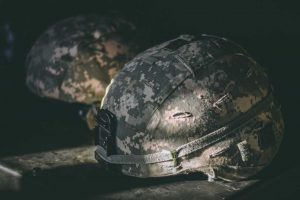 In your garage lies the hope of our former military servicemen and servicewomen who are struggling with combat-related injuries, mental health issues, poverty, homelessness, and other problems. You can turn that old commuter car into a valuable resource that can transform the lives of these veterans if you donate it to Veteran Car Donations.
We will auction off your donated vehicle and use the proceeds to support the programs of our IRS-certified 501(c)3 nonprofit partners. These nonprofits provide needy veterans with mortgage-free and specially adapted homes, free mental health care, employment opportunities, job training, transitioning assistance, tutoring support, education scholarships, financial assistance, life skills training, counseling, and many other benefits.
In return for your charitable contribution, we'll send you a 100% tax-deductible receipt that will entitle you to claim the maximum tax deduction when you file your itemized federal income tax return in the next tax season.
We can likewise assure you of a most satisfying giving experience since our donation is quick, convenient, and requires no paperwork from you. Moreover, we'll also provide you with free pickup and towing services.
For more information on our car donation program, check out our FAQs page. For inquiries, you can call us at 877-594-5822 or send us a message online.
You can donate to Veteran Car Donations by filling out our secure online donation form or calling us. We accept donations of nearly all types of vehicles regardless of age, mileage, and condition. You can also make your donation wherever you are in the United States since we have vehicle donation programs in all 50 states.
Show Your Gratitude to Our Vets with a Car Donation!
Let's not take our everyday liberties for granted because there were people who spent the best days of their lives fighting for us to secure those freedoms. Call us now at 877-594-5822 and show your gratitude to our nation's heroes with your car donation!