October 23, 2019
The Basics: The Army — The Protector of Our Nation's Freedoms
The United States Army is the oldest and biggest branch of the United States Armed Forces. It is the major ground-based offensive and defensive force of the United States that takes part in conflicts worldwide. Its mission is "to fight and win our nation's wars, by providing prompt, sustained, land dominance, across the full range of military operations and the spectrum of conflict, in support of combatant commanders."
The U.S. Army has over 1 million servicemen with half of it on active duty while the remaining are Army and National Guard Reserves. If you think about it, the Army has more population than San Jose, California, Austin, Texas, or Jacksonville, Florida. With that number, we're assured that our country is fully protected at all times.
The Army's History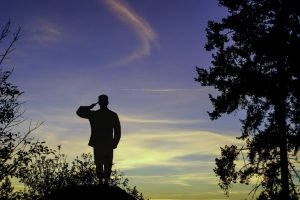 The U.S. Army has its roots in the Continental Army, which was formed on June 14, 1775, to fight British forces during the American Revolutionary War (1775–1783). The Continental Army was disbanded after that war, with land certificates given to those who served.
However, the fight against the Native Americans called for the need to establish a trained army. Hence, the Congress of the Confederation created the United States Army on June 3, 1784. Since then, it has continued to expand.
The U.S. Army fought numerous wars both inside and outside the country. Aside from the Revolutionary War, the Army fought the British again in the War of 1812, the Mexican–American War (1846-1848), the American Civil War, the American Indian Wars, the Spanish-American War of 1898, World War I, World War II, the Korean War, Vietnam War, Iraq War, and the war on terrorism in Afghanistan.
The combined-component strength of the U.S. Army is currently placed at 1,018,000 soldiers. It has a projected strength of 476,000 troops in the Regular Army, 343,000 for the Army National Guard, and 199,000 for the Army Reserve.
U.S. Army servicemen and servicewomen take on a variety of roles such as combatants, engineers, programming experts, pilots, electricians, and logistics experts. The constant need of the Army to recruit people with their own set of individual expertise is what makes it different from other branches of the country's military.
How to Join the U.S. Army
If you're interested in becoming a part of the United States Army, you need to be strong in mind and body. Being in the Army means you're willing to make a commitment to uphold its mission and goals and be ready to do whatever it takes to ensure the country's safety. Veteran Car Donations shares the initial requirements you'll need to meet to join the U.S. Army:
Must be a permanent resident or a citizen of the United States of America
Must at least be 17 years old and not older than 34 years old
Must be a high school or GED diploma holder. Other equivalents are also accepted,
Must take the ASVAB test and obtain the minimum passing score set by the Army Committee
Must meet the height and weight requirements set by the U.S. Army
Must be able to meet the physical requirements and pass the military medical exam
Must complete the basic physical fitness test
Do You Want to Help Make Life Easier for Army Veterans?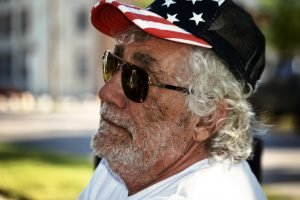 The moment that our former troops take off their uniforms after their service terms are over, they get discharged or retire and reintegrate themselves into the private sector. Many of them who have spent a good part of their lives serving our country find it challenging to transition to civilian life for a variety of reasons. These include their inability to connect their military mindset with the way society operates, their unresolved mental health issues, and severe combat-related injuries. These hinder them from landing civilian jobs to sustain their needs.
You can help provide for the needs of our struggling veterans by donating to Veteran Car Donations any type of vehicle you no longer need. We will auction off your donated vehicle and use the proceeds to support our charity partners that cater to our former troops. These IRS-approved 501(c)(3) nonprofit organizations provide homeless veterans and those with service-connected disabilities with mortgage-free and specially adapted homes. Those suffering from post-traumatic stress disorder and other mental issues are provided with free mental health care while those seeking jobs are given employment opportunities and job training. Other underprivileged veterans get to receive transitioning assistance, tutoring support, education scholarships, financial assistance, and many other benefits.
You will also benefit from your charitable contribution since the 100% tax-deductible sales receipt you'll get from us after your vehicle gets sold at auction can significantly lower your tax bill. You can claim your tax deduction when you file your itemized federal income tax return in the next tax season. Moreover, you'll also get to enjoy our free pickup and towing services and our quick, convenient, and no-paperwork donation process.
It doesn't matter if you're donating a vehicle that is no longer in good shape because we accept nearly all kinds and types of vehicles. You can also make your donation wherever you are in the United States since we have vehicle donation programs in all 50 states.
For more information on our car donation program, check out our FAQs page. For inquiries, you can call us at our toll-free 24/7 hotline 877-594-5822 or send us a message online.
To get started with your vehicle donation, you only need to fill out our secure online donation form or call us.
Show Our Veterans They're Not Forgotten
Let's show our nation's heroes that they're not forgotten. Call us at 877-594-5822 and get started with your car donation!