November 4, 2019
The Basics: The Coast Guard, Our Country's Oldest Maritime Protectors
Did you know that the United States Coast Guard (USCG) is the oldest continuous seagoing service of the United States? It was created by Congress on August 4, 1790.
As the coastal defense and maritime law enforcement branch of the United States Armed Forces, the Coast Guard plays a unique role among the U.S. military branches for having a maritime law enforcement mission that covers both domestic and international waters and a federal regulatory agency mission. During peacetime, it operates under the U.S. Department of Homeland Security. However, the U.S. President or Congress has the power to transfer the entire branch to the U.S. Department of the Navy during times of war. Such a transfer has happened twice—in 1917, during World War I, and in 1941, during World War II.
The Coast Guard's History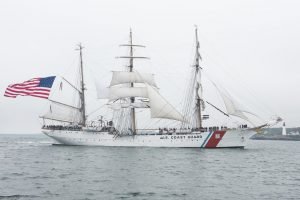 The Coast Guard began as a small fleet of vessels maintained by the United States Department of the Treasury beginning in the 1790s to enforce tariffs, an important source of revenue for the newly created nation. It eventually evolved into the United States Revenue Cutter Service with the construction of 10 cutters on August 4, 1790. This date is celebrated as the Coast Guard's official birthday.
Before the re-establishment of the Navy in 1798, these "revenue cutters" were the country's only naval force. Aside from enforcing tariffs, the ships were also tasked to combat piracy, rescue people in distress at sea, transport government officials, and even carry mail.
The modern Coast Guard was officially established in 1915 with the merger of the Revenue Cutter Service and the U.S. Life-Saving Service. The agency was tasked to maintain peace at sea by implementing maritime laws and managing maritime navigations, including the operation of lighthouses. By 1946, maritime licensing and vessel safety, which used to be under the Commerce Department's Bureau of Marine Inspection and Navigation, was also transferred and put under the control of the Coast Guard.
In 1967, as a result of President John F. Kennedy's recommendation, the Coast Guard adopted the Racing Stripe as its trademark symbol.
As one of the five armed services of the United States Armed Forces, the Coast Guard has been involved in every U.S. war from 1790 to the Iraq War and the War in Afghanistan.
Today, the Coast Guard has a total workforce of over 87,000 personnel, including more than 40,000 men and women on active duty and 7,000 reservists. It maintains a fleet of over 200 coastal and ocean-going vessels as well as an aviation division comprising more than 200 helicopters and fixed-wing aircraft.
How to Join the U.S. Coast Guard
The Coast Guard can be very picky in choosing its personnel. Applicants will be tested on their dedication to duty, flexibility, and passion to protect the country and its coastlines.
If you're interested in joining the Coast Guard, here are the requirements you must meet:
Must be a U.S. citizen or a resident alien.
Must be at least 17 to 27 years old to be an active-duty member. Reservists must be between 17 to 39 years old. If you're 17 years old, you must obtain parental consent for your application to be considered.
Have no more than two dependents.
Take the Armed Services Vocational Aptitude Battery (ASVAB) test and must obtain a passing score required by the Committee of the U.S. Coast Guard.
Must have at least a high school or general education diploma.
Must meet the height and weight requirements.
Applicants must be physically fit, able to withstand rigorous training, and must know how to swim.
Pass the military medical exam.
Extend a Helping Hand to Needy Veterans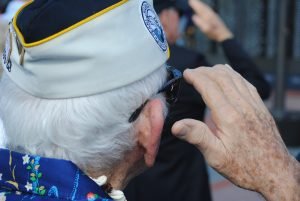 Many of our former troops are going through tough times as they reintegrate themselves into society. Mental health problems, unemployment, serious combat-related injuries, and homelessness are some of the issues they have to deal with.
These veterans are considered our nation's heroes, having volunteered to defend our freedoms and protect our security.
If you believe that they deserve to have a bright future ahead of them, you can extend a helping hand to them by donating a vehicle you no longer need to Veteran Car Donations today.
We will auction off your donated vehicle and use the proceeds to support the programs of our IRS-certified 501(c)3 nonprofit partners. These nonprofits provide deserving veterans with mortgage-free and specially adapted homes, free mental health care, employment opportunities, job training, transitioning assistance, tutoring support, education scholarships, financial assistance, life skills training, counseling, and many other benefits.
You will also benefit from your charitable contribution since this will entitle you to claim a top tax deduction in the next tax season. Moreover, you'll also get to enjoy our free pickup and towing services and our quick and convenient donation process.
For more information on our car donation program, check out our FAQs page. For inquiries, you can call our toll-free 24/7 hotline 877-594-5822 or send us a message online.
You can donate to Veteran Car Donations by filling out our secure online donation form or calling us. We accept donations of nearly all types of vehicles wherever you are in the United States since we have car donation programs in all 50 states.
Ready to Transform Lives?
Are you ready to make a difference? Call us at 877-594-5822 and touch the lives of our veterans in the most impactful way with your car donation!