November 12, 2019
The Basics: The U.S. Marine Corps Reserve
For more than a century, the men and women who make up the Marine Corps Reserve have played a critical role in the Marine Corps. If you want to know more about the basics: the Marine Corps Reserve, Veteran Car Donations gives you a glimpse of the history and the life of the members of this military unit.
The Marine Corps Reserve's History
The Marine Corps Reserve was born in World War I when the formal creation of a fully operational Reserve Force was recognized and established by President Woodrow Wilson's ratification of the Naval Appropriations Act of 1916. The organization rapidly grew from 35 Marines to a peak of 6,467 within two years.
Reserve Marines bravely fought at sea and on land throughout World War I. They were actively involved in major battles including Soissons, St. Mihiel, Belleau Wood, and Meuse-Argonne. They also flew with the British Northern Bombing Group, whose mission was to attack enemy transportation networks.
During World War II, 70% of the 589,852 Marines were Reserves. This was the reason why they were thought of as "a shot in the arm when war came." Reserve Marines fought valiantly throughout the war as proven by the 44 Reserve recipients out of the 82 Marine Medals of Honor recipients. They were present and actively involved in every major conflict including the continuing Global War on Terrorism.
When the Marines fight to win our nation's battles, the labels Reserve and Regular melt away.
How to Join the U.S. Marine Corps Reserve
Highly trained men and women make up the Reserve of the United States Marine Corps. In times of war, contingency operations, and other national emergencies, they are promptly called to active duty.
If you're wondering what it takes to become a member of the U.S. Marine Corps Reserve, you must meet the following criteria:
Must be a citizen of the United States or a permanent resident
Must meet exacting mental, physical, and moral standards
Must be between 17 and 29 years old. Those who are 17 years of age are required to present parental consent.
Must be a high school graduate
Must take and pass the ASVAB test
Must pass a Military Entrance Processing Station medical exam
Women aren't allowed to enlist in combat arms specialties, which include artillery, infantry, tank, and amphibian tractor crew members. However, they are eligible to enlist in other occupational fields.
An Awesome Way to Help Our Veterans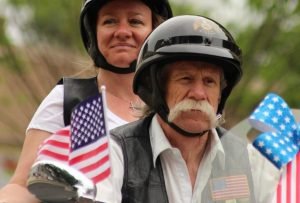 Do yourself and the whole veteran community in your local area a favor by donating your unwanted vehicle to Veteran Car Donations today. It's the easiest way to get your hands off it for free!
We will auction off your donated vehicle and use the proceeds to support the programs of our charity partners. These IRS-certified 501(c)3 nonprofits provide deserving veterans with mortgage-free and specially adapted homes, free mental health care, employment opportunities, job training, transitioning assistance, tutoring support, education scholarships, financial assistance, life skills training, counseling, and many other benefits.
In return for your charitable contribution, we'll send you a 100% tax-deductible sales receipt. This will entitle you to receive the maximum tax deduction in the next tax season. Moreover, you'll enjoy our quick, convenient, and no-paperwork donation process. We'll also provide you with free pickup and towing services.
For more information on our car donation program, check out our FAQs page. For inquiries, you can call our toll-free 24/7 hotline 877-594-5822 or send us a message online.
You can donate to Veteran Car Donations by either calling us or filling out our secure online donation form. We accept nearly all types of vehicles—whether old or new, running or otherwise. You can make your donation anywhere in the United States since we have car donation programs in all 50 states.
Turn Your Clunker into an Instrument of Hope
Your vehicle may have lost its luster, but it can still be turned into an instrument of hope for those veterans who are crying out for help. Call us at 877-594-5822 today and help our needy heroes and their families turn their lives around with your car donation!