November 25, 2019
The Basics: The Navy Reserve — Where You Get the Best of Both Worlds
Did you know that the Navy Reserve is where you get the best of both worlds? The men and women who make up the Navy's Reserve component get to serve the country on a part-time basis while they pursue their full-time civilian education or career. Aside from this, reservists can manage to obtain special military training during their time of service.
While they continue to lead their own independent lives in their respective civilian communities, they actively aid and seamlessly support the Navy, Marine Corps, and Joint Forces during times of peace or war. Reservists can work within the country or abroad together with active-duty service members in fulfilling their mission of upholding the Navy's honor, courage, and commitment to serve the country and people.
Their service amplifies the core capabilities of the Navy, which are maritime security, humanitarian assistance, power projection, sea control, deterrence, forward presence, and disaster response.
The Navy Reserve's History
The United States Navy Reserve was formally established on March 3, 1915, through the Naval Appropriations Act of 1916. Within the same year, officers, chief petty officers, and enlisted members of this component began to proudly wear the official U.S. Naval Reserve button. Shortly after, the Naval Reserve Flying Corps was established.
The important role that the reservists play in augmenting the active-duty Navy personnel whenever they are called upon was made clearly evident during both World War I and World War II. Furthermore, their presence was felt during the outbreak of the Korean War in 1950 when over 100,000 Navy Reserve sailors were called to active duty for service in the fleet. Moreover, they demonstrated their readiness to support the fleet during the Cold War's flashpoints, the Berlin Crisis of 1961, the Vietnam War, the invasion of Kuwait, the war in Kosovo, Bosnia, and the Balkans, as well as the Global War on Terror in 2005.
In 2005, the re-designation of the Naval Reserve as the U.S. Navy Reserve (USNR) took place. Since then, it has undergone numerous changes in organization and title — all of which contributed to the dramatic increase of our Navy's effectiveness.
How to Join the U.S. Navy Reserve
Are you interested in becoming a part of the go-to force that continues to provide vital and valuable support to every area of the Navy? You can make the most of your potential abilities as you lead a life of pride, purpose, and heroism. If you're interested to join the U.S. Navy Reserve, you must meet the following basic criteria:
You must be a citizen of the United States or a permanent resident if you want to serve as an Enlisted Sailor.
You must be a U.S. citizen if you want to serve as an Officer.
You must have no more than 2 dependents under the age of 18.
To enlist as a Sailor, you must be a high school graduate or must possess a GED or have met other high school equivalency requirements.
To enlist as an Officer, you must have a four-year BS or BA degree with good grades from an accredited university.
You must fully satisfy the requirements of the Navy's drug and alcohol policy.
You must meet the medical, legal, and moral standards as dictated by Navy policy.
Help Our Struggling Veterans Today!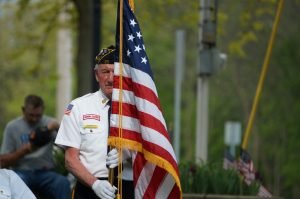 Thousands upon thousands of our former military servicemen and servicewomen are struggling with tough challenges in their transition to civilian life. These are the veterans suffering from service-connected injuries and disabilities, mental health issues, unemployment, homelessness, and poverty.
You can do them a huge favor by donating any type of vehicle to us at Veteran Car Donations. We'll auction off your vehicle and use the proceeds to support the vital services being delivered by our IRS-certified 501(c)3 nonprofit partners to our nation's heroes—those men and women who courageously fought for us to defend our freedoms and protect our security. The services they provide include general transitioning assistance, mortgage-free and specially adapted homes, free mental health care, psychological support as well as various education and employment opportunities.
We intentionally designed our donation process to be simple and straightforward so you can enjoy the convenience that you deserve as you demonstrate your kindness towards the veteran community in your area. We'll handle everything for you including the paperwork and our free towing services.
Your charitable contribution will also entitle you to claim a top tax deduction in the next tax season.
For more information on our vehicle donation program, check out our FAQs page. For inquiries, you can call our toll-free 24/7 hotline 877-594-5822 or send us a message online.
You can donate to Veteran Car Donations by filling out our secure online donation form or calling us. We accept donations wherever you are in the United States since we have car donation programs in all 50 states.
It's the Perfect Time to Make a Difference!
Why wait to make a difference in the lives of our nation's heroes when you can do it now? Call us at 877-594-5822 and donate your unwanted vehicle today!