July 16, 2020
Difference Between Anxiety Attack and Panic Attack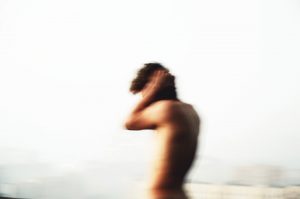 Have you ever felt so scared that you felt your heart beating unusually fast and you found yourself catching your breath? Perhaps, you wondered if this was a panic attack or an anxiety attack. Both terms are often used interchangeably, causing many people to believe that the two are the same. Factually, they're not.
People experience anxiety and panic attacks at some point in their lives because these emotional responses are hardwired into their bodies. However, when such attacks take place regularly, you'll need to be concerned about it.
Knowing the difference between an anxiety attack and a panic attack is crucial because it determines the course of your recovery. The last thing you need is to end up getting treatment for a panic disorder that you don't have. When you learn to identify your symptoms, you can effectively work through the issues behind the attacks and develop the coping skills that are appropriate to your case.
What Is Anxiety Attack?
It's important to note that the term "anxiety attack" isn't an official clinical term because it is not included in the latest release of the Diagnostic and Statistical Manual of Mental Disorders (DSM-5). Those who suffered episodes of anxiety coined this term to describe instances that are more intense than the usual feelings of anxiety. However, no form of an anxiety attack is more severe than a panic attack.
Anxiety attacks are bouts of apprehension about possible events in the future. These attacks gradually build up and could last for minutes, hours, days, and even weeks. An anxiety attack is characterized by symptoms that include shortness of breath, rapid heartbeat, restlessness, irritability, feeling on edge or wound-up, muscle tension, inability to concentrate, inability to control worries, and sleep issues.
What Is Panic Attack?
According to the DSM-5, a panic attack is a sudden episode of paralyzing fear, stress, or pressure that can trigger severe physical reactions even without the presence of real danger or even without an apparent cause. Recurring panic attacks indicate an underlying panic disorder that requires the help of mental health professionals.
Similar to an anxiety attack, a panic attack can also have symptoms that include shortness of breath and rapid and pounding heartbeat. Other symptoms include chest pain, sweating, a sense of impending doom, fear of death, chills, nausea, hot flashes, trembling, headache, dizziness, faintness, lightheadedness, numbness, depersonalization, or the feeling of being disconnected from self, and derealization, or the feeling of being disconnected from one's surroundings. Panic attacks typically last for about 10 to 15 minutes.
What Are the Common Risk Factors of Anxiety and Panic Attacks?
Although an anxiety attack is different from a panic attack, both share the same risk factors. For example, a person who has experienced or witnessed traumatic events is prone to having both types of attacks. It only takes a stressful life event such as an ugly divorce or the sudden death of a loved one to trigger an anxiety attack or a panic attack.
Other risk factors include ongoing stress and worries that are associated with personal responsibilities, finances, and conflict in the family.
Those most vulnerable to anxiety and panic attacks include people who are battling life-threatening illnesses, those who have an anxious personality or an underlying mental health disorder, and those who are using drugs and alcohol to cope with stress.
Many of Our Vets Suffer from Anxiety and Panic Attacks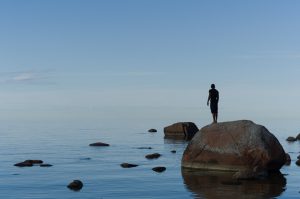 Anxiety and panic attacks are not uncommon among many of our former troops who witnessed traumatic events during their time on the battlefield. Aside from mental health issues, they also suffer from service-connected disabilities, chronic illness, inability to find jobs, and extreme poverty due to lack of support, leading to homelessness.
If you have an extra vehicle in your garage that you no longer want, you can use this to help the struggling veterans in your community. All you have to do is to donate that vehicle to us at Veteran Car Donations.
When you do so, we'll have your donation auctioned off, with the proceeds going straight to our charity partners. These IRS-approved 501(c)3 nonprofit organizations provide deserving veterans and their families with employment opportunities, quality health care, housing assistance, financial aid, and benefits for their families.
Your vehicle donation will entitle you to receive a substantial tax deduction. You'll also benefit from our free pick-up and towing service, which is available in all 50 states. 
For more details on our vehicle donation program, including tax deductions and our donation process, visit our FAQs page. Call us at 877-594-5822 or send us a message here should you have any questions or concerns that you'd like us to address. If you're uncertain about your vehicle's eligibility for our program, check out this page to learn what we usually accept.
Touch the Hearts of Our Suffering Heroes Today!
Nothing compares to the feeling of having done something good for those who need help the most. They include the suffering veterans in your community. Call us at 877-594-5822 or fill out our online donation form to get started with your car donation now!