April 6, 2021
Recognize Their Sacrifice and Bravery This April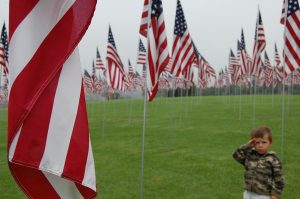 "Military brat" is a term coined for kids who have either their mom or dad (or both) serving in our armed forces. While the term "brat" describes a child who isn't well behaved, it isn't applicable in this case.
Being a military brat is a badge of pride worn by children who travel with their parents in the countries where the latter are deployed. These are also the kids who have to deal with separation issues when one or both of their parents have to leave because they're being sent somewhere else. They are the boys and girls who have to show strength and resilience when their parents suffer any work-related injuries or disabilities. Can you imagine dealing with all of these at a young age?
April is the month when we recognize military kids for their sacrifice and bravery. Here are 5 ways you can show  them your support as we celebrate the Month of the Military Child:
Dress in purple for "Purple Up!" Day.
Purple symbolizes the combined colors of all the branches of our armed forces. Whether it's your shirt, dress, jacket, or hat, wear purple as a sign of showing support to military kids on April 15th, which is "Purple Up! For Military Kids" Day.
Treat your young kin or friend who has a parent in the military.
If you have a relative or a friend who has a parent serving in our armed forces, treat them out for a drink or dinner. Tell them it's your way of honoring their bravery in facing life's challenges as a military child
Post on social media about the celebration.
Not everyone knows that April is the Month of the Military Child. Post messages on your social media pages on what the month is all about and how everyone can take part in the celebration.
Participate in an event honoring military kids.
Take part in a community event honoring military kids. These events are often held in areas near military bases.
Give gifts to the little heroes.
Have your family or friends chip in and buy small tokens of appreciation for the military kids in your community. You can then hand over these gift items to a daycare or preschool near your place where children with military parents are enrolled.
Support Parents of Former Military Kids, Too
You can also celebrate the Month of the Military Child by honoring the parents of former military kids. These are our veterans who spent the best years of their lives defending our freedoms and protecting our nation's security.
One way of honoring them is by donating any vehicle that you no longer need to us at Veteran Car Donations. We'll use your donation to improve the lives of the veterans living in your area who are suffering from homelessness, unemployment, disabilities, and illnesses, including mental health issues.
We'll put your vehicle up for auction, with the proceeds going to our veteran-focused nonprofit partners. These IRS-certified 501(c)(3) nonprofit organizations use the funding that we give them to provide their veteran beneficiaries with quality health care, financial aid, housing assistance, employment opportunities, mentoring, family support, educational scholarships, psychotherapy services, and many other benefits.
The good thing about donating to us is that you'll get amply rewarded for your charitable act. Not only will you benefit from our free pickup and towing service, but you'll also qualify to receive the maximum tax deduction in the next tax season. 
However, the best reward you'll get is the immense feeling of satisfaction, knowing that your gift will help transform the lives of the struggling veterans in your community.
You can donate not just your old car but any other type of vehicle that you may have. Check out this list of the types of vehicles we commonly accept from our donors.
We can collect your donation wherever you are in the United States. It's because our donation program covers all 50 states.
You can check out our FAQs page to get to know our quick and convenient donation process and other details. If you have questions and concerns, feel free to call us at 877-594-5822 or leave us a message here.
Reach Out to Our Suffering Heroes Today!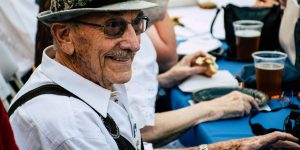 For their invaluable service to our nation, our veterans surely deserve whatever assistance you can extend to them. Your car donation can transform their lives in more ways than one. Call Veteran Car Donations at 877-594-5822 or fill out our online donation form now!