December 13, 2021
Don't Forget to Bring These 9 Items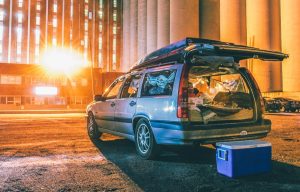 The football season is just around the corner, and do you know what this means besides betting on your favorite team? Tailgating!
It's not a complete football season without the tailgating experience. There's just something wonderful about spending hours around your car enjoying snacks with your friends before a big game. It's a tradition, after all.
To help you get the most of your tailgating experience this year, Veteran Car Donations shares a checklist of nine items you need for your tailgating kit.
Grilling essentials
What's the point of tailgating if there's no grilling involved? That's pretty much what the occasion is all about. Aside from a portable grill, be sure to bring a pair of tongs, spatula, cutting board, seasonings, lighter, and charcoal.
Cooler
You'll need a cooler to keep your refreshments and certain foods refrigerated for hours. Be sure it's a good cooler.
Food and drinks
This one's a no-brainer. Make sure that your food is ready to cook with as little preparation as possible. As for the drinks, you can go for bottled waters, sodas, juices, or maybe even some booze.
Dinnerware
We're talking about paper plates, cups, napkins, and disposable cutlery.
Folding chairs and table
Unless you're planning to hang out at the back of a pickup truck, you'll need to bring folding chairs and a table with you. Having a place to relax and eat comfortably is always important. Plus, you won't have any trouble figuring out where to place all your supplies.
Pop-up tent
A tent is ideal for just about any weather. You can use it to shield yourself and your guests from both the sunlight and rain. Not only that, but if you feel like taking a nap, you can do it inside a tent.
Ziploc bags or Tupperware
In case you have leftovers, these will come in handy.
Trash bag
Don't be one of those inconsiderate tailgaters who'd leave their sites with clutter everywhere. Pack a trash bag or two for waste disposal. 
Paper towels and disinfecting wipes
You might already know by now that tailgating can get messy, which is why you should stack paper towels or wipes on your kit.
Our Struggling Vets Need Your Support
Sadly, not everyone in the country is privileged to enjoy the football season. Among them are our veterans who are faced with major burdens in life — those who are homeless, disabled, jobless, and sick, including those who have mental health issues.
You can extend them a helping hand by simply donating any vehicle you no longer need to us at Veteran Car Donations. We'll use your donation to improve the living conditions of the underprivileged and neglected veterans in your area.
We'll have your vehicle auctioned off, with the proceeds going to some of our country's leading military and veteran nonprofit organizations that are in partnership with us. These IRS-certified 501(c)(3) nonprofits use the funding that we give them to provide their veteran beneficiaries with free quality health care, financial aid, housing assistance, employment opportunities, family support, educational scholarships, psychotherapy services, and many other benefits.
You will also reap great rewards from your charitable contribution. You'll get to benefit from our free professional towing service. You'll also enjoy our quick and convenient donation process where you don't have to do any paperwork.
On top of that, you'll have the privilege of receiving the maximum tax deduction in the next tax season.
Above all, you'll have the ultimate pleasure and satisfaction of doing something extraordinary that can help uplift the lives of our nation's heroes.
We take in nearly all vehicle types, including those that are no longer in good condition. You can donate wherever you are in the country since we operate in all 50 states plus the District of Columbia.
If you have any questions or concerns, feel free to call us anytime through our toll-free hotline at 877-594-5822 or you may send us a message here. Check out our FAQs page for more information on our donation program.
Do Something Extraordinary Today!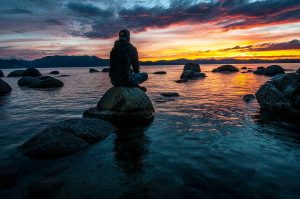 A gesture as simple as donating an unneeded vehicle to us can go a long way in uplifting the lives of our nation's heroes. Besides, why keep an old vehicle in your garage when you no longer use it? Call Veteran Car Donations at 877-594-5822 or fill out our secure online donation form now!