January 1, 2020
January 1 – New Year's Day: 5 Things You Can Do to Start the Year Right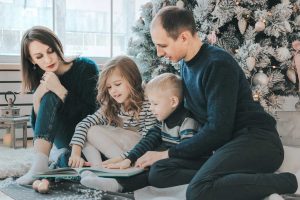 All of us want nothing more than to start right the very first day of the first month of another year. Some of us may already have our New Year's resolutions in mind while others may still be working on theirs. Nevertheless, there's nothing like a fresh start on New Year's Day.
At the start of a new year, each one of us at some point in our lives must have written a long list of things we wanted to achieve by the end of the year. While others might have seen through them throughout the year, others might have lost their motivation and ended up abandoning their New Year's resolutions as early as mid-February.
What Can You Do to Start the Year Right?
Another year is yet to come, which means it's another chance to skip procrastination, bad habits, and unhealthy lifestyle. To give you a head start, Veteran Car Donations shares these 5 things you can do to start the year right:
Clean your house.
Finish the leftover wine, blast up some music, and start moving your vacuum cleaner back and forth to make your house spotless. According to Shoukei Matsumoto, a Japanese Buddhist monk, sweeping off the dust symbolizes the removal of our worldly desires. By doing so, we'll free ourselves from any attachments. At the same time, it will also give you the extra benefit of having a clean, healthy, and fresh-smelling home. 
Reflect on the previous year.
The first day of the New Year is the perfect time to go back to the happenings of the previous year. Is there something you wish you could have done better? If so, add it to this year's bucket list. Who knows, maybe this year will be the year that you'd get to do it right.
Prioritize.
Your priorities are what will set the course of your life. There's no one except you who can set them. Living based on the priorities someone has set for you can put a lot of pressure on you and can eventually be tiring. As you start another year, get a grip on your own life and start setting your own priorities.
Let go.
There are just some things that aren't worth your time. Stop stressing about things you can't control and learn how to embrace them instead.
Step out, take a walk, and think about the things that you tried to hold on to in the past. Write them down on a piece of paper. Then, find a quiet place and set the words you wrote on the piece of paper on fire!
Forgive.
Holding a grudge is definitely not the right way of starting the year right. Whether a friend disappointed you or you got into a fight with a family member or co-worker, it's important to let the feelings go and start anew. Although it may be difficult to do, you'll be surprised at how light you'll feel after forgiving a person.
Start the Year Right by Helping Our Struggling Veterans
The best way to start the year right is to help others get back on their feet. Usher in the New Year by making a massive impact in the veteran community of your local area. Donate any type of unwanted vehicle to Veteran Car Donations to help tackle veteran unemployment, service-connected disabilities and mental health problems, homelessness, and other issues.
The good news is that you will also benefit from your own donation since it will entitle you to a top tax deduction after your vehicle is sold at auction. Moreover, you'll get to enjoy our free pickup and towing service.
You can make your donation wherever you are in the United States since we have vehicle donation programs in all 50 states.
If you want to know more about Veteran Car Donations, feel free to visit our FAQs page. For inquiries, you can call us at 877-594-5822 or send us a message online.
Are You Ready to Start the Year Right?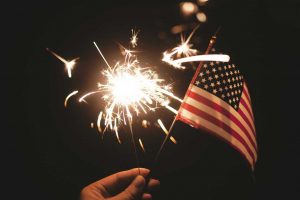 If you haven't started your donation process yet, now is the time to do it. Help our country's struggling veterans by donating to us your old clunker. Take part in our hassle-free and cost-free donation program by calling us at 877-594-5822 or filling out our online donation form now!