May 5, 2020
Get Ready to Party on May 5th!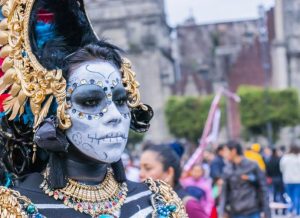 One of the holidays with so many misconceptions is Cinco de Mayo, a festive event held in certain parts of the United States on May 5th of each year. While most people think that it's Mexico's Independence Day, that's not true. Rather, it's an occasion to celebrate the Mexicans' victory over the French army during the Battle of Puebla in 1862.
While Cinco de Mayo isn't as huge of a celebration as Independence Day, it is highly popular among the Mexican community in the U.S. It's also a big event in the small town of Puebla in Mexico. There, the locals would spend the day enjoying sumptuous feasts, parties, family gatherings, and dancing shows.
In some parts of the United States — particularly Los Angeles, Houston, El Paso, Denver, San Antonio, and Chicago — parades and parties are held to celebrate the Mexican culture. You might even be surprised to learn that the largest Cinco de Mayo party is held in L.A., where hundreds of thousands attend the festivity every year. Known as Festival de Fiesta Broadway, the event is celebrated with traditional Mexican dishes, colorful parades, and musical acts from popular Latin and Mexican artists.
How Much Do You Know about Cinco de Mayo?
In observance of this Mexican holiday, here are some fascinating facts about it:
Mexicans don't consider Cinco de Mayo a national holiday.
Only the Mexican states of Puebla and Veracruz take Cinco de Mayo seriously. The rest of Mexico sees it as only a minor holiday. 
The Mexicans won the battle, but not the war.
Although the undermanned Mexican army won against the elite French forces during that famous Puebla battle in 1862, the Mexicans remained under French rule for five years.
Napoleon III was eager to invade Puebla.
Historians believe that the American Civil War could've turned out differently if French Emperor Napoleon III had successfully converted Puebla into a base for the Confederate army.
We can thank President Roosevelt for bringing Cinco de Mayo to America.
If it weren't for him enacting the Good Neighbor Policy law to improve ties with Latin American countries, we wouldn't have the pleasure of experiencing this jovial festival.
Cinco de Mayo was recognized as a U.S. national holiday in 2005.
President Bush proclaimed the holiday after Congress issued a resolution acknowledging the historical relevance of the occasion.
The holiday has a signature dish.
Not serving the mole poblano on the table would be a crime for Cinco de Mayo hosts. This famous Mexican sauce consists of an intricate blend of spices, nuts, chilies, and seeds.
It also has a traditional dance.
It's not a party without dancing. Mexicans make the most of Cinco de Mayo by engaging in their traditional folk dance known as the Baile Folklorico. They would don colorful costumes while dancing to the tunes of their very own mariachi band.
Bring Hope to Needy Veterans in Your City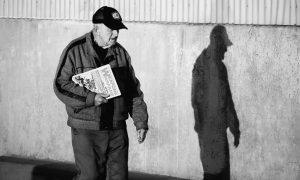 Life will never be the same again for our troops who get separated from the service. Many of them need our support more than ever, particularly those who are unable to receive adequate government assistance for one reason or another.
If you're interested in helping uplift their lives, the easiest way to do that is by taking part in our vehicle donation program. We at Veteran Car Donations have a mission to provide our nation's suffering veterans a bright future that they surely deserve. We sell donated vehicles and use the proceeds to fund our charity partners, allowing them to deliver a range of life-enhancing programs for the benefit of our veterans and their families.
Through your donation, deserving former service members in your community will get the chance to receive financial assistance, free medical treatment, employment opportunities, family support, and other essential services.
Our donation process is quick and stress-free. You can count on us to handle all your documents and haul your vehicle away at no cost to you.
Since our charity partners are IRS-certified 501(c)3 nonprofit organizations, your donation will entitle you to receive a maximized tax deduction.
You can donate almost any type of vehicle regardless of its condition. For the list of vehicle types we usually accept, check out this page.
You can make such a donation anywhere in the country since we have vehicle donation programs in all 50 states.
If you want to learn more about our donation program, just head over to our FAQs page. For inquiries, call us at our toll-free hotline 877-594-5822 or leave us a message here.
Use This Day to Change Lives
Are you ready to surrender your clapped-out automobile and give it a new purpose that will positively change the lives of our nation's heroes? Call Veterans Car Donations at 877-594-5822 or fill out our online donation form now!