June 16, 2022
Know Before You Go!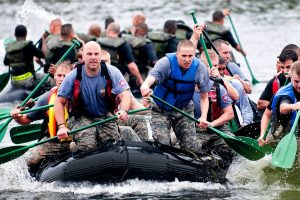 Every year, more and more Americans are turning to the military as a career choice. Although serving in the military can be a rich and fulfilling experience both personally and professionally, military life isn't for everyone.
Unfortunately, some people leave their understanding of opportunities in the military up to the recruiter. To avoid regrets, it's best to do your research before stepping into a recruiter's office.
What You Need to Know Before Signing Up in the Military
You need to consider a few things before your first meeting with the recruiter. To get you started, Veteran Car Donations has pulled together a list of the things you need to know before you decide to join the military.
Know what you want to do.
The six branches of the United States military include the Army, Navy, Air Force, Marine Corps, Coast Guard, and Space Force. Each branch of service has its own website that features the skill training and job opportunities it offers to its recruits. The websites also have forums where you can ask questions and get the answers you need even before you visit the recruiter. Unless you check these out, you may have a problem figuring out which branch is right for you and what to expect.
Get into shape.
Basic training or boot camp turns recruits into service members who are physically, mentally, and emotionally prepared for all elements of the service. It's important to note that the minimum requirements for all types of military service training can be tough for most recruits. For this reason, you'd need to get into shape weeks before enlisting.
Plan your recruiter visit.
Before making an appointment to meet the recruiter face to face, be sure to bring the required documents. These include your IDs, birth certificate, Social Security card, high school and college transcripts, and your medical records. If you've had any major illnesses, broken bones, and previous surgeries, you may get a waiver.
Help Uplift the Lives of the Struggling Veterans in Your Area
Do you have a soft spot for those brave men and women who risked their lives to serve our country? You can show them your gratitude and appreciation by simply donating any vehicle you can spare to us at Veteran Car Donations. We'll transform your donation into a powerful tool designed to uplift the lives of the suffering underprivileged veterans and their families in your local area.
Our team will place your vehicle up for auction and hand over the proceeds to our veteran-focused charity partners. These IRS-certified 501(c)3 nonprofits are dedicated to helping veterans who are homeless, unable to find decent jobs, and suffering from serious disabilities and illnesses, including mental health disorders.
Our charity partners use the funding we give to provide their beneficiaries with free healthcare, family support, housing assistance, financial aid, psychotherapy services, educational scholarships, employment opportunities, and other benefits.
Donating to us is quick and easy. We won't hassle you with unnecessary steps or complicated paperwork. All you have to do is contact us.
You won't go home empty-handed after making your donation. You'll receive precious rewards such as the free and fast towing of your unwanted vehicle anywhere in the country.
Your charitable contribution will also entitle you to receive the maximum tax deduction in the next tax season.
More importantly, your act of charity will leave you feeling fully satisfied, knowing that you'll be helping uplift the lives of the heroes residing in your area.
To learn more about Veteran Car Donations and our donation program, check out our FAQs page. If you have any questions or concerns, don't hesitate to call us anytime through our toll-free hotline at 877-594-5822 or send us a message here.
Make a Difference in the Lives of Our Heroes Today!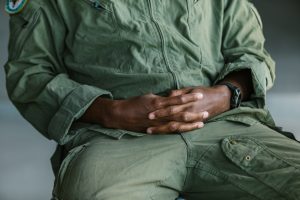 Give the struggling veterans in your community a chance to overcome the tough challenges they're facing. Your car donation can help turn their lives around. Call Veteran Car Donations at 877-594-5822 or fill out our secure online donation form now!