July 4, 2020
Time to Get Your Fireworks — Independence Day Is Here!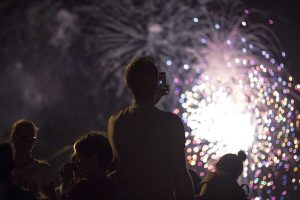 One can tell right away that it's the 4th of July when there are picnics, sporting events, parades, and of course, fireworks displays in their city. Flags are displayed outside homes and buildings, and politicians reach out to the public, reminding them of the significance of Independence Day. Americans gather to commemorate the historic date when our country officially won its freedom from Great Britain.
A Little History
To refresh your memory, it was in 1776 when delegates from the 13 original colonies decided to turn their backs on British rule, which led them to form a new nation — the United States of America. The deal was sealed when Thomas Jefferson, one of the Founding Fathers, drafted the Declaration of Independence.
Our second president, John Adams, was another Founding Father who signed the document. He was the first to describe how the holiday should be observed by Americans. As written on the letter he sent to his wife, people must spend it with "pomp and parade, with shows, games, sports, guns, bells, bonfires, and illuminations throughout the United States."
Independence Day started as an unpaid holiday in 1870 for federal employees. The country had to wait for 71 more years before Congress finally changed it into a paid federal holiday.
Traditional Independence Day Activities
Everyone might agree that it's no 4th of July without the spectacular fireworks displays and neighborhood cookouts. We can't just leave out the fact that it's an occasion for us to enjoy our freedoms as American citizens. Hence, we have music festivals and vibrant parades to keep the celebration as lively as possible.
Sports events and friendly competitions are also huge on Independence Day. People flock to stadiums or parks to watch their favorite baseball teams play their hearts out. As for friendly competitions, we're talking about hotdog-eating contests, tug-of-wars, three-legged races, and many other unique activities.
A lot of Americans use the holiday as an excuse to get away from the city and hit the beach. Besides enjoying the cool waters and building sandcastles with their kids, they usually have picnics served with the most popular American foods you can think of.
Military installations would hold ceremonies at noon to fire off one gun to represent each state in the Union.
Let's Honor Our Veterans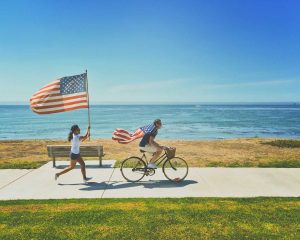 It makes perfect sense to celebrate Independence Day by thanking our nation's heroes for their service. If it weren't for their gallantry and devotion to duty, we probably wouldn't be enjoying the freedoms and security we have right now.
Now, it's our turn to provide them all the benefits that they rightfully deserve. You can do your part by simply donating an old automobile to us at Veteran Car Donations. We are on a lifelong mission to provide a better future for our veterans. We accept various types of second-hand vehicles, auction them off, and transfer the generated funds to our nonprofit partners.
These IRS-approved 501(c)3 nonprofits use the money to provide deserving veterans with employment opportunities, quality health care, housing assistance, financial aid, and benefits for their families.
You will also benefit from your charitable contribution since you'll get to enjoy our free pickup and towing service wherever you are in the country.
Furthermore, you'll get to enjoy our quick and convenient donation process where you don't have to do any paperwork. On top of that, you'll have the privilege of receiving a maximized tax deduction in the next tax season.
If you have any questions or concerns, feel free to call us at our toll-free hotline 877-594-5822. You may send us a message here. Check out our FAQs page for more information on our donation program.
Give Hope to Our Freedom Defenders Today
Your vehicle donation will impact the lives of our suffering vets in ways you can probably never imagine. A beat-up car that's completely worthless to you could just be the tool they need to turn their lives around. Donate to Veterans Car Donations by dialing 877-594-5822 or filling out our online donation form now!