March 28, 2021
Our Only Limits Are the Ones We Set Ourselves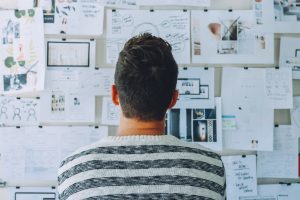 Starting a business can be scary and intimidating, especially if you have no experience at all. It takes time, planning, and of course, money, to launch a business venture. Moreover, many people neither have the capital nor the willingness to take the risk of doing something that they're not sure will succeed. Imagine diligently saving up a portion of your salary every month for years, only to lose all of it in just a few months.
People want assurances when they make investments. Even in normal times, launching and growing a business is already hard. Doing it isolated in your home and with a global pandemic going on? That surely needs preparation and planning that's one level higher than the usual! 
Luckily, we live in a world that's connected more than ever. Through the internet, we're provided with resources and opportunities to operate businesses in the comfort of our own homes. Let's not forget that the social media giant, Facebook, was hatched by then 19-year-old Mark Zuckerberg in a dorm room at Harvard University in Cambridge, Massachusetts. Google was launched in a garage in California, These successful companies prove that the only limits we have when it comes to planning great things are the ones we set ourselves.
Take a look at these top tips on starting your own business online while you're quarantined at home:
Think about monetizing your hobbies or passion.
Are you into something that can potentially be monetized? Do you love to paint, knit, sew, or perhaps do graphic design? Being quarantined should give you loads of extra time to think about the things you love doing and how you can make money out of them.
Maximize your business using the internet.
Those engaged in online businesses should maximize the use of the internet — from their advertising to their branding. Numerous free guides and tutorials can be found online that teach digital advertising, internet marketing, and creating top-notch social media pages. No one is too old to learn. All it takes is a willingness to listen and try.
Sell your skillset.
If you have a knack with words, you can try to offer writing services to people or companies. For those who are good at coding, you can take up freelance work and build your reputation. As you gain more clients, you may then expand your business and hire other people to help you with the work.
Help Struggling Veterans Reach for Their Dreams
People can surely launch businesses even while quarantined at home if they have a strong desire and the resources needed for their chosen venture to succeed.
However, for many of our veterans, such a venture is merely a pipe dream. How could they launch a business when they've been jobless for a long time now and suffering from disabilities and illnesses, including mental health conditions? Some have even become homeless and forced to beg for alms on the street due to extreme poverty.
The good news is, you can do something to help these suffering men and women who are considered our nation's heroes. All you have to do is to donate an unwanted vehicle to us at Veteran Car Donations. By auctioning it off, we'll be able to convert it into a fund-generating tool for our veteran and military nonprofit partners.
The proceeds from the sale of your donated vehicle will help support the vital programs and services being delivered by these IRS-certified 501(c)(3) nonprofit organizations. Thanks to your donation, they will be able to provide more deserving veterans and their families with free quality health care, financial aid, housing assistance, employment opportunities, family support, educational scholarships, psychotherapy services, and many other benefits.
As our donor, you'll get to enjoy a top tax deduction. You'll also receive free pickup and towing service from us wherever you're residing in the country.
The best reward you'll get, however, is the priceless feeling of joy and satisfaction for helping uplift the lives of our nation's heroes.
We take almost all types of vehicles, including those that barely run anymore. Head over to this page to get a complete idea of what we usually accept as donations.
If you want to learn more about our vehicle donation program, feel free to visit our FAQs page. For inquiries or concerns, reach out to us at 877-594-5822 or send us a message here.
Help Free Them from the Chains of Poverty Today!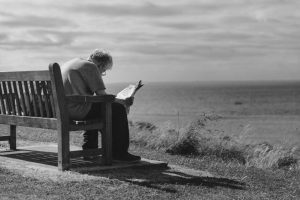 Right now, the destitute veterans in your community are not capable of turning their lives around. However, you can give them the key that can free them from the chains of poverty. That key is your car donation. Call Veteran Car Donations at 877-594-5822 or fill out our online donation form now!