August 16, 2020
Tips on Making Nutritious Home-Cooked Meals for Your Youngsters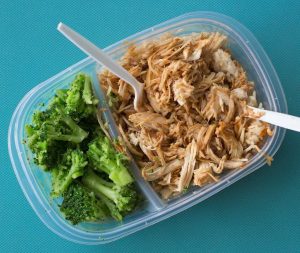 Don't expect your children to perform at their best if they don't have the fuel they need. Nutrition plays a big role in their performance at school. You can't expect them to survive on cookies or microwavable meals all year long, do you?
Eating nutritious lunches has a huge effect on their academic performance as well as their behavior.  Numerous studies have linked good nutrition with improved learning abilities.
It's been proven that our mental capacity is directly affected by the nutrition we derive from food. Cognition, for example, needs stable dopamine transmission. If your child is suffering from iron deficiency, their dopamine transmission will suffer, leading to a decrease in their cognitive abilities. Help them to be at their best by providing lunches that are both filling and nutritious.
Of course, they still need to study hard and put in the work to ace their grades, but they'll surely perform a lot better if their bodies and minds are powered by nutritious food.
How to Make Healthy and Delicious Meals for Your Children
You don't need to have a culinary degree or heavy-duty cooking experience to make the right meals for your kids. You can find easy-to-make recipes and tutorials on the Internet, and all you have to do is to take the time to read, watch, and listen.
Making home-cooked meals for your kids not only will ensure top-notch nutrition for them but also allow you to save on money. Set aside those ready-made meals and check out these awesome tips on making lunches for your children.
Take time to make a meal plan for the week.
Get started by making a meal plan for the entire week. It will help you become more organized and eliminate time wasted on decision-making in the morning. A meal plan will also let you shop more efficiently since you already know what you're going to make for the week. If you're not comfortable with making your meal plans just yet, you can search for such plans online. Add a personal twist by removing some meals and substituting them with your children's favorites.
Aim for a balanced meal.
Carbs are good but don't make a week-long meal plan based on carbohydrates alone. Try to achieve a healthy balance for every meal. Incorporate whole-grain rice, protein, and veggies into your meals. Add some of them as side dishes or even post-meal snacks. A balanced meal composed of a variety of foods will ensure that you'll have well-nourished and mentally sharp students.
Ask for your kids' opinions or preferences.
If your children don't like certain ingredients or vegetables, don't shove them down their throats. Don't force them to eat foods that don't sit well with their appetites. Ask for their opinions or preferences if you're unsure about a certain recipe or meal. Your kids might even have their suggestions that you can use to make mealtime more exciting for them. Just don't give in to their likely requests of chocolate cakes or cookies every day.
Nutritious Foods a Luxury Some of Our Vets Can't Afford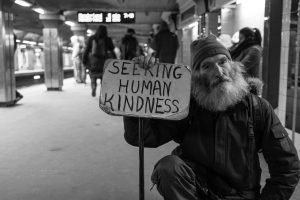 While you can very well afford to provide your family with nutritious foods to keep everybody strong and healthy, there are people in your community who can't simply afford the luxury of having nutritious foods on their dinner table. Among them are the impoverished veterans who are grappling with unemployment, lack of support, homelessness due to extreme poverty, and service-connected disabilities and illnesses, including mental health disorders.
You can do something to ease their plight. If you have a car that you no longer need, turn it over to us at Veteran Car Donations for the benefit of our suffering heroes.
We'll put your vehicle up for auction with the proceeds going to our veteran-focused nonprofit partners. These IRS-certified 501(c)(3) nonprofit organizations will use the funding to provide their beneficiaries with quality health care, financial aid, housing assistance, employment opportunities, family support, educational scholarships, psychotherapy services, and many other benefits.
As our token of gratitude for your charitable contribution, we'll be sending you a tax-deductible receipt, which will entitle you to claim a maximized tax deduction in the next tax season. You will also benefit from our free pickup and towing services.
You can donate almost any type of vehicle whether in good condition or not. You can make such a donation anywhere in the country since we have vehicle donation programs in all 50 states.
For more information about our program, you may browse through our FAQs page. Send us a message here if you have any concerns or inquiries, or give us a call at 877-594-5822. 
Show You Care for Our Heroes Today!
Show the suffering veterans in your community that they have not been forgotten by their fellow Americans who are living in freedom and security because of them. Show them you care for them with your car donation. Call Veteran Car Donations at 877-594-5822 or fill out our online donation form now!