November 25, 2020
Don't Let COVID-19 Spoil Your Party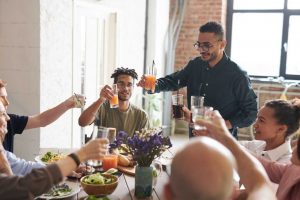 This year's Thanksgiving will long be remembered for being the most "distinctive" one yet. As the coronavirus pandemic continues to hold sway over many parts of the world, many folks are still reluctant to gather in large crowds, let alone leave their homes.
The good news is that you can still celebrate the holiday together with your family. That's right, Thanksgiving dinner is here to stay! Then again, there's a catch: You'll need to comply with the recommended health guidelines to stay safe.
So, how can you enjoy your turkey dish and share laughter with the fambam without worrying too much about the virus? What are experts suggesting? Here are the safety tips that the Centers for Disease Control and Prevention, along with other health professionals, recommend if you're hosting a Thanksgiving party during the coronavirus pandemic:
Limit the number of guests.
As much as possible, only invite your closest relatives and friends.
Provide virus-fighting essentials.
Be sure to have a couple of alcohol and hand sanitizer bottles ready as well as extra face masks. You may also encourage your guests to bring their own.
Your patio should be the perfect spot to set up your dining table and seats. Consider investing in outdoor heaters to keep the chill off as well as a pop-up canopy in case the weather doesn't cooperate.
Remind everyone to wash their hands before and after eating.
While your guests might have been practicing this hygiene habit way before the coronavirus began sweeping the world, it's still a good idea to remind them of this for the safety of all.
Use disposable tablecloths and cutlery.
Not only will this reduce the risk of transmission, but it will also save you the hassle of cleaning up afterward.
Consider having one person serve all the food.
This is to ensure that multiple people won't handle the serving utensils, thus minimizing the risk of virus transmission.
Use touchless garbage cans.
Alternatively, you can leave disposable gloves, which can be used by your guests when throwing their waste into the trash can. 
Spend Thanksgiving by Paying It Forward
Just like you celebrating Thanksgiving with your loved ones despite the COVID-19 pandemic, we at Veteran Car Donations won't allow this global health challenge to stop us in our mission to help struggling veterans and their families throughout the country. They need more assistance more than ever at this time.
That's why we remain open to accepting vehicle donations from kind-hearted folks. It would mean the world to our suffering vets if you could spare a moment to donate any old vehicle to us.
Thanksgiving is an opportune time to express your gratitude and appreciation for the invaluable service they've done to keep us safe and sound.
Once we get hold of your donated vehicle, we'll auction it off, using the proceeds to provide funding for our veteran-focused nonprofit partners. These IRS-certified 501(c)3 nonprofit organizations will use the money to provide their beneficiaries with free quality health care, financial aid, housing assistance, employment opportunities, family support, educational scholarships, psychotherapy services, and many other benefits.
As our token of gratitude, we'll be sending you a tax-deductible receipt, which will entitle you to claim a maximized tax deduction in the next tax season. You will also benefit from our free pickup and towing service. We offer this service in all 50 states, which means we can collect your unwanted vehicle wherever you had it parked or stored within the country.
On top of the material rewards that will come your way, you'll also experience the priceless joy and satisfaction of doing an act of charity that will help in improving the living conditions of our nation's heroes.
You can donate almost any type of vehicle, whether it's still in good condition or no longer. Aside from cars, we also accept RVs, motorcycles, golf carts, boats, buses, farm equipment, scooters, and many other types.
To learn more about how we operate, you may visit our FAQs page. If you have any questions, feel free to write them here or call us at 877-594-5822.
Make It a Memorable Thanksgiving for Our Heroes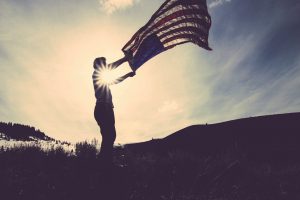 Celebrate this special day in an extra meaningful way. Transform your no-longer-needed car into a vital source of support for our needy veterans today. Donate it to Veteran Car Donations by calling 877-594-5822 or filling out our online donation form now!