March 12, 2021
Here's How You Can Protect Your Kids from Cyberbullies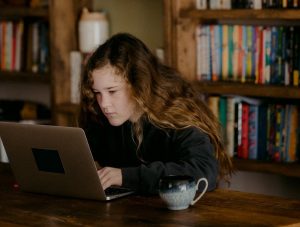 The internet has connected people in more ways than we can imagine. From having the ability to call people thousands of miles away to finding the information you need with just a few inputs on your hand-held device, it's amazing how much the internet has changed our lives.
Unfortunately, some people have taken advantage of this amazing facility to maliciously harm others online, hiding behind their masks of anonymity. This alarming trend is called cyberbullying.
As social media usage has increased over the years, so too has cyberbullying. Creating a fake account made solely to attack others isn't hard, which is why the internet attracts a lot of bullies as they can conveniently use it to hide their real identities while hitting their targets.
Cyberbullying can have real-life implications. The victims of cyberbullying suffer from depression and low self-esteem. Some have committed or tried to commit suicide because of the poisonous words they received from online bullies. It's gotten so bad that studies have shown that more than one in three young people in the country have experienced receiving threats from cyberbullies they've met online.
How to Prevent Cyberbullies from Hurting Your Kids
When your kids are old enough to understand, you should talk to them and discuss the dangers of using the internet, one of which is cyberbullying. Patiently explain to your young ones how other people have unique personalities and that some of them can have attitudes that are negative and hurtful. The earlier your young children are made aware of these things, the more prepared they can be when they get in contact with a cyberbully.
Meantime, you can do these things to prevent your kids from being victimized by cyberbullies:
Know what your children are doing online.
Knowledge is power. Even though you didn't grow up with all the gadgets and gizmos that today's kids have grown up with, you should do your best to stay updated on popular tech or social media trends. You won't be able to provide your kids with the protection they need if you don't even understand what they're doing in the first place. Talk with your kids from time to time on the things they're doing online. When you do this, you'll not only create a stronger bond with your kids, but you'll also pick up important tidbits of information about what they're doing online.
Teach them how to remain safe on the internet.
Some things may seem harmless but they can potentially expose your kids to serious risks. Take time to teach your kids basic safety tips while using the internet. Tell them to think twice before sharing private information. Warn them against talking to strangers online. Let them know that the internet is wide open for everyone to use, even those who don't have their best interests in mind.
Pro-actively reach out to your young ones.
If your young children look more bothered or distracted than usual, find out what's causing it by talking to them. Open communication is important. Always let your kids know that you're there for them no matter what it is they're going through and that they can talk to you if something's bothering them.
You Can Make a Difference in the Lives of Our Neglected Veterans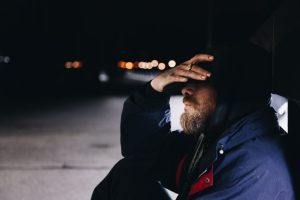 Aside from cyberbullying, there's something else that you should be concerned about. It's the sad plight of the veterans in your community who are suffering from a variety of woes, including service-connected disabilities and mental health issues, inability to find gainful employment, and utter poverty leading to homelessness.
Using just your old and no-longer-needed car, you can make a difference in their lives. All you have to do is to turn over that vehicle to us at Veteran Car Donations.  We'll use it to transform the lives of those neglected former soldiers — those heroes who fought and risked their lives for us so we can live in freedom and peace.
We'll sell your donated vehicle through an auction and use the proceeds to support the vital programs and services being provided by our veteran-focused charity partners to their beneficiaries. These IRS-approved 501(c)3 nonprofit organizations provide deserving veterans and their families with quality health care, financial aid, housing assistance, employment opportunities, family support, educational scholarships, psychotherapy services, and many other benefits.
It's so easy to donate a vehicle to us; we'll take care of most of the work for you! Simply give us a call through our toll-free line at 877-594-5822 and one of our donation specialists will walk you through our donation process.
Donating to Veteran Car Donations entitles you to receive valuable rewards, such as getting free professional towing service and a top tax deduction. You'll benefit just as much as the needy vets in your area when you donate to us.
We're not choosy on the type and condition of the vehicle you intend to donate. We accept nearly all vehicle types,  including those that won't even start anymore.
You can donate wherever you are since we operate in all 50 states.
Head over to our FAQs page to find more information about our mission, donation process, and other information about us at Veteran Car Donations. If you have specific inquiries, feel free to give us a ring at 877-594-5822 or send us a message online.
Our Heroes Need Your Support!
Show you care for our heroes by donating a car for their benefit. Call Veteran Car Donations at 877-594-5822 or fill out our online donation form today!