May 3, 2020
Tips to Throw the Best Barbecue Party Ever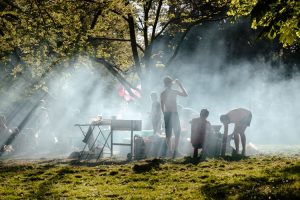 Nothing beats the feeling of enjoying a fantastic barbecue cookout with your family and best buds. Whether you're hosting one in your spacious yard, or you've always preferred eating out at the park, you'd surely want to make the most of it.
With May as National Barbecue Month, you have the perfect excuse to spend tons of effort and some bucks to throw a fancy grilling get-together with your dear ones.
If you're still looking for ideas on how you can organize the best BBQ party ever, you've come to the right place. Below is a guide we've put together to make things easy for just about anyone who hopes to impress their guests on National Barbecue Month. 
Get your meat and side dishes ready before your guests arrive.
No good host wants to keep their guests waiting for their food, which is why you should already have everything all prepped up before anyone shows up at your doorstep. Assemble the toppings and side dishes. Cook what needs to be cooked. Prepare the condiments, and don't forget to cool the refreshments.
Set up your snacks separately.
Don't like seeing your guests flocking around your grill or in your kitchen to get their hands on the appetizers? Here's a tip: Place your snack table away from your cooking space. If we were you, we'd use a compact folding table for convenience.
Make sure you have the right set of tools.
It's always a good idea to invest in barbecue tools that can last long with you. Although everybody has the option to choose between charcoal and gas grill, it's important to remember that the tools you're using are all the same. With that said, get yourself a pair of tongs and grilling fork that can survive long in the heat, a stainless steel spatula, and a flame-resistant glove and apron to protect you from getting burned.
See to it that you have enough charcoal or propane.
Don't you just hate it when you're almost done cooking your burgers and your propane tank suddenly runs out of gas? It's a common mistake everyone commits, which is why we're here to remind you to check your supplies first before you get grilling.
Decorate your backyard with tiki torches.
Apart from providing lighting and attraction for your guests, these outdoor solar-powered lights are known to shoo away annoying mosquitoes. Tiki torches also have an automatic timer, which saves you the trouble of heading outside at night to turn them on.
Don't forget your entertainment.
It ain't a complete barbecue party without a little entertainment. If you want your event to be the envy of your neighborhood, spice it up with fun icebreakers and outdoor activities for both kids and adults.
Last but not the least, always keep safety as your top priority. Accidents happen anywhere, and an outdoor cookout is no exception. Make sure that you have your fire extinguisher and first-aid kit around while the party's going on.
Celebrate National Barbecue Month in a Special Way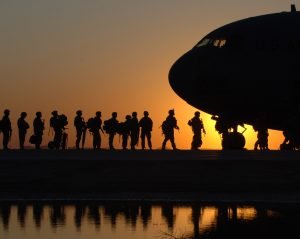 Before you invite your friends over for the most awaited backyard barbecue party in the neighborhood, you got to be sure that your place is in perfect order.
If your old and run-down clunker looks like it'll spoil the party, you might as well dispose of it. And the best way to do that is by donating it to us at Veteran Car Donations.
When you do so, you'll not only get rid of an unwanted vehicle but you'll also be transforming the lives of your community's struggling veterans.
We'll sell your donated vehicle at an auction and transfer the proceeds to our charity partners, providing them funds so they can deliver more financial assistance, free medical treatment, employment opportunities, family support, and other essential services to deserving veterans and their families.
To repay you for your generosity, we'll mail you a tax-deductible sales receipt after the sale of your auto donation. This will significantly reduce your tax bill come the next tax-filing season.
We'll also provide you with our FREE pick-up and towing services at a date and place of your choosing. We can collect your vehicle anywhere in the country since we have vehicle donation programs in all 50 states. You can donate not just a car or a truck but almost any other type of vehicle regardless of its condition.
If you're interested to learn more about our vehicle donation program, feel free to visit our FAQs page. If you have any questions or concerns, don't hesitate to call us at our toll-free hotline 877-594-5822 or leave us a message here.
Be a Local Hero Today!
Ready to start transforming lives this National Barbecue Month? Donate your clapped-out car for the benefit of the needy vets in your area! Call 877-594-5822 or fill out our online donation form now!