May 24, 2018
Top 10 Fun Things to Do This Spring
Spring is in the air once again. It is all about getting a fresh start. What better way to start off this season than doing tons of fun-filled activities with your family and friends! Here are the top 10 fun things to do this spring:
Do outdoor activities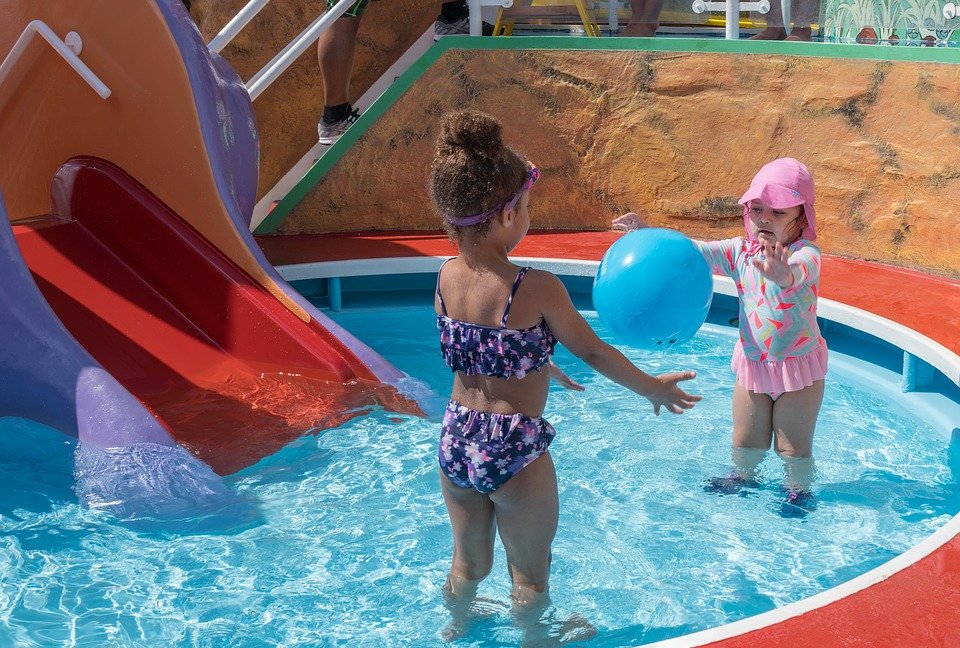 You've likely stayed at home and locked yourself up all winter long because of the cold weather. Since spring is here, it's time to go out and stretch. Feel the warm air! You can go for a ride on your bike, take a hike, go to your nearest park or even go wall climbing! You can go with your friends or family for a better and more enjoyable experience.
Go beaching
Many people define spring break as the beach. Going to the beach will definitely give true definition to a fun and relaxing time! The nice warm sandy beach, bright sun, crashing waves, and sand on your feet will surely help give you a time out from all the stress in life.
Staycation
Spring does not always mean traveling and going outdoors. You can turn your own backyard into a resort destination. You can play different sports like volleyball or frisbee. You can also put in a mini pool with a slide. Surely it will bring joy to your family and friends. Think outside the box and create your own unique backyard fun experience!
Shopping
Tired of your old clothes? Donate them and get yourself new ones! Well, spring is a great time for shopping! New trends and fashion styles will start to arrive in stores. Show off your inner fashionista and get dressed up! Dress to impress this spring season!
Go to a farmer's market
The farmer's market has been closed the whole winter. Since spring is here, that means fresh seasonal produce is out. It's definitely a good time to venture out into new food options and try new and fresh goods.
Go on a food trip
Eating is nearly everyone's favorite pastime. Are you craving for barbeque, seafood, southern style cuisine? Plan a food trip with your family or friends. Visit other cities and test their unique specialties.
Go to music festivals
Music festivals and concerts are usually up in full gear during the summer season. Why don't you give it a try? Some of the well-known festivals are in! Ultra and Coachella are just around the corner.
Go watch a baseball game
Baseball, America's greatest pastime, begins another season. Check out if your favorite team is playing and show your full support. Eat hotdogs and popcorn as you enjoy the game with the great weather.
Volunteer
Do you want to do something meaningful this spring break? Try volunteering for an organization that supports a worthy cause. It's usually free and only needs just a few moments of your spare time. Helping others can never be a bad thing.
Spring clean: Donate for a great cause
Spring is here, meaning it's time to do some spring cleaning. Clean your home, get your organization skills ready, and get rid of your old stuff. That old stuff could include your ancient car that's been stuck in your garage for ages.
The Best Way to Get Rid of an Old, Unwanted Vehicle
The best way to dispose of such a vehicle is to donate it to a charity that supports a worthy cause. And what cause is worthier than lifting our nation's heroes, our struggling veterans, from the depth of poverty?
Once you decide to donate your clunker to us at Veteran Car Donations, we will use it to deliver vital support to thousands of our veterans and their families who are suffering from various problems. We sell donated vehicles at auction, the proceeds of which go straight to our nonprofit organization partners. Our charity partners use the funding to provide housing assistance, financial support, counseling and therapy, skills and job training, medical treatment, and many more services to our veterans.
You can donate any kind of vehicle, old or not so old, running or not running. You can donate anywhere in the United States because we have car donation fundraisers in all 50 states.
Start Your Car Donation Now!
Donating to Veteran Car Donations is very easy and hassle-free! All you need to do is fill out our online donation form or call us at 877-594-5822. Just tell us a few details about your vehicle, and we'll handle the rest!
You'll not only get rid of a vehicle you no longer want for free and with very little effort on your part, you'll also get to enjoy maximized tax deductions and other rewards as our way of thanking you for your generosity.
Let our veterans experience the goodness of spring by helping them with your car donation. Donate your car now!