July 18, 2019
The Top 10 Online Resources for Vets
Did you know that when service members leave the military, the list of things they're excited about is as long as the list of things they fear? You may not know this, but as they transition into the private sector, many of them struggle with the loss of purpose, direction, self-esteem, and the ability to reconnect with the people in society. A study noted that many of our former military servicemen and women experience the following challenges:
Unemployment
Financial trouble
Homelessness
Physical and mental health issues
Substance abuse
Self-harm
These brave men and women who served our country deserve more than just our recognition and salute. They need to know that they don't have to face their challenge-filled lives alone.
Online Resources for Vets
Thankfully, our nation's heroes can now have access to a wealth of online resources. With just a click of a mouse, they can access valuable resources and guides to their full range of benefits, share their lives with an online community of vets, find training and employment opportunities, and locate military personnel on online databases.
Veteran Car Donations shares these top 10 online resources for vets:
Military.com's Buddy Finder
This website keeps over 20 million records and offers basic search where only the veteran's full name (required), service designation, email (required), and paygrade are needed. It also offers advanced search where the veteran's military job code, age, installation, school, employer, and state are needed.
Marines.mil
Marine's.mil is the United States Marine Corps official website. It has a Marines Corp unit directory where you can view the location, unit type, position, biography, and photos of Corps members.
USAF Locator
This is a useful resource for those who served in the Air Force who want to reconnect with other veterans.
USMM Shipmate Search
This official website of the American Merchant Marine at War is dedicated to Navy personnel who lost their lives in the service of our country during the Revolutionary War, World War II, War in Korea, Vietnam War; as well as their U.S. Naval Armed Guard shipmates. It features a comprehensive list of ships including those that sank or were damaged in WWII.
The American War Library
This website was established in 1988 by a group of veterans for the benefit of their fellow veterans. It's known as the oldest and largest online registry of military, veterans, and military families with over 92 million military listings ranging from the Pre-Revolutionary War to the present.
You can use this site to search for a soldier's name, rank, serial number, hometown, medals, duty stations, nickname, and more. You can search for soldiers who were killed in action, the cause of their death, and the areas of casualty.
Vietnam War POW/MIA List
You can visit this site to search for U.S. military personnel who served in Vietnam, including those whose remains have been recovered and identified since the war ended. Also included in the listing are the names of POW escapees, returnees, and those who are still unaccounted for. The list is updated every Friday to ensure accurate and timely information.
VetConnect
It's another free tool you could use to connect with other veterans publicly or privately on Google+. Vets can also share their experiences online through this platform.
Tour Builder
This uses the Google Earth platform to give veterans the chance to post information, videos, and photos and link these on the locations where they served. Their entries can be shared with fellow vets, friends, and families.
Nrd.gov
This site helps vets get more information about their benefits including housing, health, education, and employment. Plus, they can also find useful hotline numbers and news articles.
Military OneSource
This site provides links to relevant veteran articles and critical Veteran Affairs services such as the GI Bill, life insurance, and employment.
With these top 10 online resources, our veterans won't have to feel isolated or confused when they're looking for veteran services. They deserve to have all the tools they need to smoothly reintegrate themselves into the private sector.
What Your Car Donation Can Do to Our Struggling Vets
Donating a car or any type of vehicle to Veteran Car Donations will help our IRS-certified 501(c)3 nonprofit partners provide the following services to our former military servicemen and women who bravely served our country:
Free mental health care
Mortgage-free and specially adapted housing
Educational scholarships
Career development services
Job training and placement
General transitioning assistance
In return for your charitable contribution, you will get a set of rewards including a 100% tax deductible sales receipt that will enable you to claim the maximum tax deduction based on the selling price of your donated vehicle at auction.
For more information on our car donation program, check out our FAQs page. For inquiries, you can call us any time and any day at 877-594-5822 or send us a message online.
You can donate to Veteran Car Donations by filling out our secure online donation form or calling us. We accept donations wherever you are in the United States since we have car donation programs in all 50 states.
Help Provide Life-Transforming Assistance to Our Nation's Heroes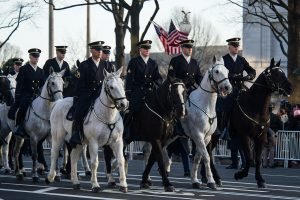 The top 10 online resources for vets that we have listed here are important in providing our nation's heroes with all the information that directly impacts their lives. Equally important are the benefits they receive from the U.S. government and the private sector, including donations from well-meaning citizens. Call us at 877-594-5822 and join your fellow Americans who are providing life-transforming assistance to needy vets with your car donation!