February 11, 2021
On February 11th, Make New Friends!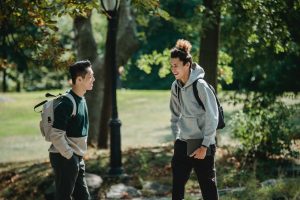 A good way to describe how important friends are in our lives is through the words of distinguished American author Helen Keller: "Walking with a friend in the dark is better than walking alone in the light."
Human beings are social creatures. We seek the companionship of other people both consciously and subconsciously. That is why making friends is a big factor in our lives.
While finding true friends isn't easy, it's definitely worth the effort. Having the right friends will make you feel a sense of purpose and belonging, giving you a sense of self-worth and making you feel happy.
February 11th is National Make a Friend Day, a special day for friends everywhere and for friendships that haven't formed yet. It's a day dedicated to encouraging people to come out of their comfort zones and start making new friends. The more friends you have, the more colorful your life will be!
We've listed here 3 top things you can do to celebrate National Make a Friend Day.
Reconnect with old friends.
You might have lost contact with some of your old friends. On National Make a Friend Day, make an effort to reconnect with your old buddies and revive your old friendships.
Use social media to make new friends.
Almost everyone is on at least one social media platform these days. These platforms were created to allow people to connect with others and strengthen old ties. Make full use of these platforms to build new friendships and strengthen old ones. On this day, take the time to say a quick "hi" or "hello" to people in your friends' list but who are not that close to you yet. That might start great new friendships.
Make it a day of smiles and positivity.
Make National Make a Friend Day a day of positivity and smiles! Flash a smile to everyone, even strangers. Let someone else step ahead of you at the queue to the cashier. Open the door for someone. The more you radiate good vibes and positivity, the more of the same you'll attract.
Celebrate National Make a Friend Day by Reaching Out to Needy Vets
A meaningful way to celebrate National Make a Friend Day is by lending a helping hand to our veterans in need. They include the former service members in your community who are suffering from disabilities and illnesses, including mental health conditions; those who are unable to support themselves and their families for lack of jobs, and those who have become homeless due to lack of support.
If you've always wanted to reach out to the struggling veterans in your community, you can do that with ease by simply donating your old and unwanted vehicle to us at Veteran Car Donations. We'll auction off your donation and use the proceeds to support the life-changing programs and services that our veteran-focused charity partners deliver to their beneficiaries.
These IRS-certified 501(c)(3) nonprofits are dedicated to improving the living conditions of impoverished and hurting veterans. They provide them with quality healthcare, financial aid, housing assistance, employment opportunities, family support, educational scholarships, psychotherapy services, and many other benefits.
Donating to us is easy and straightforward. All you got to do is contact us either online or by phone.
You also won't be going home empty-handed after making your donation. Such a gift to our veterans will entitle you to receive the maximum tax deduction based on the selling price of your vehicle during its auction. We'll send you the 100% tax-deductible sales receipt of your car within days after its sale. You can then use this receipt to claim your tax write-off in the next tax season.
 You'll also benefit from our free pickup and towing service, which is available in all parts of the country.
Aside from the material rewards in store for you as our donor, you'll also be privileged to enjoy a most satisfying donating experience, knowing that your act of charity will help transform the lives of our nation's heroes.
You can donate not just your old car but almost any other type of vehicle that you no longer need.
If you want to learn more about our vehicle donation program, feel free to visit our FAQs page. For inquiries or concerns, reach out to us at 877-594-5822 or send us a message online.
Become a True Friend to Our Heroes Today!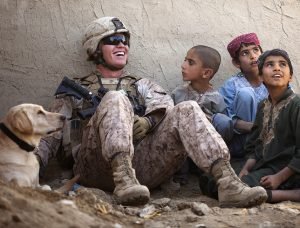 Let this year's National Make a Friend Day on February 11th a memorable one by becoming a true friend to the veterans in your area. Your car donation will go a long way in helping uplift the lives of our nation's neglected heroes. Call Veteran Car Donations at 877-594-5822 or fill out our online donation form now!