December 26, 2020
On December 26th, Show Your Gratitude for Gifts or Favors Received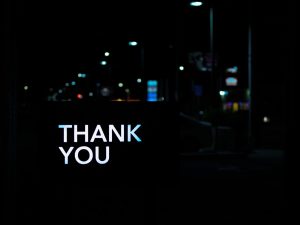 The holiday season isn't just about gift-giving or great food. It's also about expressing gratitude for the gifts or favors you've received from people close to your heart.
That is why after Christmas Day, we celebrate National Thank You Note Day on December 26th. It's a day to show our appreciation and gratitude for the kindness and thoughtfulness we've received from people dear to us.
While you can always thank someone with a phone call, text message, or by posting on social media, nothing beats handwritten notes. Handwritten messages evoke a feeling of intimacy between you and the recipients of your notes.
Sending a handwritten thank-you note makes the receiver feel special because it's something that's not commercially made and mass printed for distribution. Such a note shows that you truly appreciate the gesture made by your gift-giver, that's why you made the effort to write them a thank-you note by hand. When writing such a note, be sincere and use words that come from your heart.
Meanwhile, to celebrate National Thank You Note Day, here are some of the things that you can do:
Host a thank-you note party.
Invite your close friends to come over for a thank-you note party. Gather everyone together in a circle and give them pieces of paper and pens. Tell them to write a short thank-you message to the persons at their sides. No need for them to write something deep or complicated — just a few words to thank each other for being good friends.
Write a thank-you note to someone important.
The person can be your significant other, your best friend, or a close family member. Take time to think of a thoughtful message to tell them. Explain why you're thankful that they're in your life and how grateful you are that you're a part of theirs as well. 
Practice calligraphy.
Calligraphy is the art of making beautiful handwriting. Being able to display your thank-you message in a visually pleasing way is something extra that would wow your friends. Practice calligraphy and take your thank-you notes to another level!
Express Your Gratitude to Our Vets By Making a Car Donation
Writing a thank-you note isn't the only way for you to express your gratitude to our nation's heroes. You can also do so by making a vehicle donation to us at Veteran Car Donations.
You see, not every veteran gets the chance to live a decent and dignified life after they're discharged from the military. Many of them struggle with service-connected disabilities and mental health issues, unemployment, and homelessness due to lack of support and utter poverty.
You can help improve their living conditions with your vehicle donation to us. We'll put your auto up for auction, with the proceeds going to our veteran-focused nonprofit partners. These IRS-certified 501(c)(3) nonprofit organizations use the funding that we provide them to deliver quality healthcare, financial aid, housing assistance, employment opportunities, family support, educational scholarships, psychotherapy services, and many other benefits to their veteran beneficiaries and their families.
Our donation process is simple, easy, and hassle-free. We'll take care of the legwork and paperwork. All you have to do is contact us either by phone or by filling out our online donation form. You'll be done in just a few minutes and you don't even have to leave the comfort of your home.
Donating to us is also extremely rewarding. Your charitable contribution will entitle you to receive free professional towing service wherever you are in the country.
You're also assured of receiving a top tax deduction. If you donate before the end of this year, you can claim this tax write-off when you file your itemized federal income tax return on or before the April 15 tax-filing deadline next year. That's just a couple of months away!
Aside from the material rewards, nothing will beat the uplifting sense of fulfillment you'll experience, knowing that your donation will help transform the lives of the destitute veterans and their families in your community.
You can donate almost any type of vehicle. We accept not just sedans and SUVs but also golf carts, ATVs, riding lawnmowers, and many other types of vehicles. Your vehicle's condition also doesn't matter much to us. We can even take vehicles that no longer run.
Head over to our FAQs page for more information about us, including our donation process. You can also call us at 877-594-5822 or send us a message right here if you have inquiries or concerns.
Thank Our Heroes Today!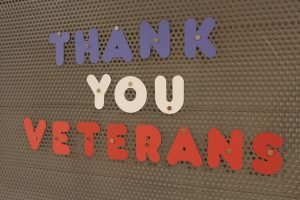 To celebrate Thank You Note Day on December 26th, help our suffering veterans turn their lives around with your car donation. Call Veteran Car Donations at 877-594-5822 or fill out our online donation form now!