December 3, 2020
On December 3rd, Support Call for Equality for All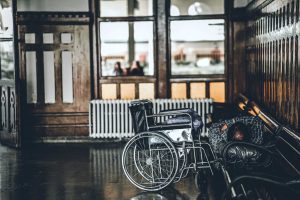 According to the World Health Organization, about 15% of the world's population is living with some form of disability. There's a growing understanding that disabilities are a part of being human and that everyone will be temporarily or permanently impaired at some point in their life. However, being disabled doesn't make you any less of a human being. It should not affect your dignity and rights as an individual.
On December 3rd of every year, we celebrate the International Day of Persons with Disabilities. The annual observance was proclaimed by the United Nations in 1992 to promote understanding, awareness, and support for people who are living with disabilities. It also aims to promote the rights of disabled individuals as well as their well-being, regardless of what type of disability they're struggling with.
Everyone is equal, whether they're living with a disability or not. The greatest disability that someone can suffer is the inability to see someone with a disability as a person who is so much more.
Take a look at these top ideas on what you can do on December 3rd to show your support for persons with disabilities and help promote awareness of their needs:
Buy someone with a disability a cup of coffee or their favorite drink.
The person can be a family member, friend, or co-worker at the office. Buy them their favorite cup of coffee or pastry on December 3rd. Show them that you see them for who they are. Your kind gesture will make their day twice as better!
See if your office environment is disability-friendly.
Does your company have ramps at its entrances? Does it offer bathroom stalls for handicapped individuals? Promote inclusivity for disabled individuals by voicing out your opinion to your company's officials or Human Resources department. Your workplace needs to be accessible and barrier-free for everyone, including those with disabilities.
Spread awareness on social media.
Even a simple photo will be a big help. Post something related to The International Day of Persons with Disabilities or about disabled individuals living meaningful lives in America. Help spread awareness and support for those who are physically or mentally impaired.
Help Needy Veterans in Your Area with a Car Donation
It's heartbreaking to see that among those suffering from disabilities are our country's veterans. Some of our former service members who have sacrificed so much for our country have been left to fend for themselves following their separation from the service. Service-related disabilities aren't their only problems. Some veterans also deal with unemployment, mental health issues, and homelessness.
Do you have an old car that you no longer use? If you're looking to sell it or junk it, don't! There's a much better way to get it off your hands: Hand it over to us at Veteran Car Donations.
We'll put your vehicle up for auction, with the proceeds going to our veteran-focused nonprofit partners. These IRS-certified 501(c)(3) non-profit organizations use the funding that we provide them to deliver quality healthcare, financial aid, housing assistance, employment opportunities, family support, educational scholarships, psychotherapy services, and many other benefits to their veteran beneficiaries and their families.
Donating to us is simple, easy, and stress-free. All you have to do is contact us, and you'll be done in no time at all!
You'll also be entitled to substantial rewards. These include getting our professional towing service, which you won't have to pay for, and a handsome tax deduction that you can claim in the next tax season.
We accept nearly all vehicle types, not just cars or old pickup trucks. You can hand over other vehicles such as ATV's or golf carts. We also accept boat donations. We don't care if they're not in good running condition.
We'll be able to process your donation and provide you our free towing service no matter where you are located in the country. It's because we operate in all 50 states. We won't let distance get in the way of a generous heart.
Head over to our site's FAQs page for more information about Veteran Car Donations and how we help America's veterans. You can also call us at 877-594-5822 or send us a message online for your inquiries.
Help Transform the Lives of Our Heroes Today!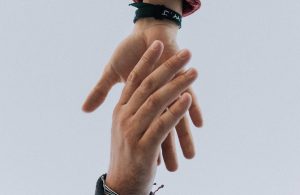 Help us help the suffering veterans in your community. Use your unwanted car and turn it into a tool to transform their lives. Call Veteran Car Donations at 877-594-5822 or fill out our online donation form now!