February 20, 2021
Join the Fight Against Social Injustice on February 20th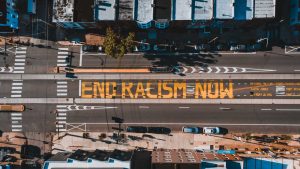 Promoting human development and dignity cannot be done without pursuing social justice. Based on this understanding, the United Nations General Assembly declared in 2007 that February 20th will be celebrated annually as the World Day of Social Justice.
Social justice is widely regarded as the foundation for peaceful and prosperous coexistence within and among nations. Upholding the principles of social justice means promoting gender equality and removing barriers that people face because of gender, age, race, ethnicity, religion, culture, or disability.
Looking Back
In 1995, the World Summit for Social Development was held in Copenhagen, Denmark. More than 100 political leaders from various countries attended the event. They pledged to fight poverty and racism and work toward a global society where equality and acceptance prevail.
This resulted in the Copenhagen Declaration and Programme of Action, one of the key steps taken by numerous countries to fight social injustice.
Years later, U.N. members decided to have a day of observance dedicated to promoting equality and addressing social injustice.
How Best to Observe the World Day of Social Justice
Don't just sit there and regard February 20th as just another ordinary day. Take part in the celebration of the World Day of Social Justice. We've listed here 3 meaningful suggestions on how you can join the fight against social injustice.
Volunteer your service to a nonprofit group.
Volunteer your time and effort to a nonprofit organization involved in the fight against such forms of social injustice as poverty, racism, and gender inequality. You can hold off your plans for February 20th and spend that day serving others in celebration of the World Day of Social Justice.
Spread awareness and campaign against social injustice.
Use social media to let people become more aware of the social injustice going on around us, including in your very own community. Call for an end to racism, discrimination, homophobia, and all other forms of social injustice. Ask people to unite and support your call.
Donate to support victims of social injustice.
Nonprofit organizations rely on donors to help them keep their services and life-enhancing programs running. You can donate cash, goods (like clothes or groceries), and even an old car that you're not using anymore to support a nonprofit organization that helps victims of social injustice, such as the poor, and one that's close to your heart.
Provide Hope and Relief to Struggling Veterans
You can join the fight against social injustice by reaching out to the disadvantaged and neglected veterans in your local area. They include those former service members in your community who have become homeless due to lack of support, those who can't find decent jobs and unable to support themselves and their families as a result, and those who are suffering from service-connected disabilities and illnesses, including mental health disorders.
You can easily provide them relief and hope for a better future by donating your extra and unneeded vehicle to us at Veteran Car Donations.
We'll put your vehicle up for auction, with the proceeds going to our veteran-focused nonprofit partners. These IRS-certified 501(c)(3) nonprofit organizations use the funding that we provide them to deliver quality health care, financial aid, housing assistance, employment opportunities, family support, educational scholarships, psychotherapy services, and many other benefits to deserving veterans and their families.
You will also reap rewards from your charitable contribution. You'll get to benefit from our free towing service wherever you're making your donation since we operate in all 50 states. You'll also enjoy our quick and convenient donation process where you don't have to do any paperwork. On top of that, you'll have the privilege of receiving the maximum tax deduction in the next tax season.
The best reward you'll receive, however, is the priceless feeling of satisfaction, knowing that your act of charity will help uplift the lives of our suffering heroes.
Our donation process is pretty straightforward. All you have to do is contact us either here online or by phone.
We take in nearly all vehicle types, including those that no longer seem to be roadworthy anymore.
Want to learn more? You can find additional information about Veteran Car Donations and everything that we do for our veterans on our FAQs page. You can also call us at 877-594-5822 or contact us here for any inquiries or concerns.
Help Our Hurting Heroes Today!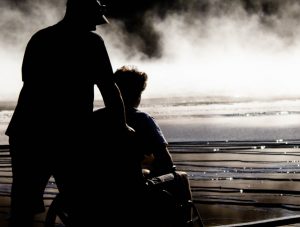 Celebrate the World Day of Social Justice on February 20th by showing the hurting heroes in your community that you care for them and that they haven't been forgotten. Your car donation will do that. Call Veteran Car Donations at 877-594-5822 or fill out our online donation form now!