April 23, 2021
Teach Them How to Stand on Their Own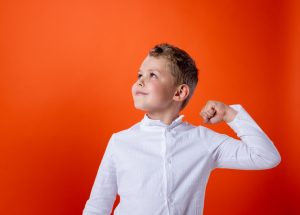 When you're a parent, it feels fulfilling when your kids turn to you for guidance and show you their affection. It makes you feel appreciated and loved by your children.
From tying their shoelaces, picking their clothes, to choosing the right schools for them, they've been living most of their lives with you behind their backs, holding them by the hands all the way.
That is why fostering independence in your kids isn't easy since they've been dependent on you in almost everything they've done.  However, we shouldn't forget that in the end, your little birdies would have to leave the nest. They'd have to learn how to stand on their own and make decisions without your help.
To help your kids embrace independence, you should encourage them to make decisions on their own — even if they're only minor ones. Even if they make mistakes, every choice they make without your help is a learning experience. Small steps will eventually lead them to become more independent individuals.
Help your kids become more independent with these 3 ways:
Slowly hand them the wheel.
To be clear, we're not talking about the literal wheel on your car. Our day is comprised of numerous choices. Let your kids make their own as much as possible. Do they want peanut butter or jelly on their sandwich? What dress do they want to wear today? Help them take ownership of their decisions and give them a sense of control over their lives. This will eventually lead them to think more independently.
Encourage their efforts.
Whether they're big or small efforts, encourage your children to do them. Don't allow them to be locked in the fear of failure or the fear of trying. Gently nudge them to do new things and step out of their comfort zones. Reassure them that it's the effort that counts.
Teach them to face problems head-on.
As much as we want to help out our kids every time they have a problem, we need to give them the chance to fix it themselves. Encourage them to be problem solvers and come up with their own solutions. Let them be independent by giving them opportunities to think for themselves.
An Easy Way to Help Our Suffering Veterans
Did you know that many of our former service members are living miserable lives? They can't find decent and suitable jobs to support themselves and their families. Some are suffering from disabilities and illnesses, including mental health conditions. Others have fallen deep into the pit of poverty and have become homeless beggars.
After all the sacrifices they've done to protect us and preserve our freedoms, it's heartbreaking to see our heroes end up this way.
If you want to help the suffering veterans in your community, we at Veteran Car Donations offer you an easy way to do that. All you have to do is donate to us any vehicle you no longer need.
Once we have your automobile, we'll have it auctioned off. We will then transfer the collected funds to our charity partners, enabling them to render services to more needy veterans and their families living in your local area. Your donated vehicle will help our charity partners in providing them with free quality health care, financial aid, housing assistance, employment opportunities, family support, educational scholarships, psychotherapy services, and many other benefits.
As our token of gratitude, we'll be sending you a 100% tax-deductible receipt, which will entitle you to claim the maximum tax deduction in the next tax season. You will also benefit from our free pickup and towing service.
Aside from the material rewards in store for you as our donor, you'll also be privileged to enjoy a most satisfying donating experience, knowing that your act of charity will help transform the lives of our nation's heroes.
You can donate almost any type of vehicle, whether it's in good condition or not. You can make such a donation anywhere in the country since we have vehicle donation programs in all 50 states.
For more information about our vehicle donation program, you may browse through our FAQs page. Write to us here if you have any concerns or inquiries, or give us a call at 877-594-5822. 
Reach Out to Our Hurting Heroes Today!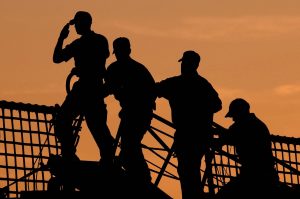 Let's not forget that our veterans willingly put their lives on the line to keep us safe and protected. Now that they badly need assistance, let's reach out and help them with your car donation. Call Veteran Car Donations at 877-594-5822 or fill out our online donation form now!