March 18, 2021
Interested in Joining the Military?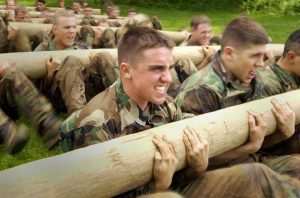 Different people have different motivations that take them through the doors of the military. Whether you're an adventure-seeker who wants to take advantage of the educational and career opportunities that come along with joining the service or an army brat who wants to serve our nation just like your parents did, you could have a place in the military.
Although the motivation for signing up varies for each recruit, military recruiters keep their eyes peeled for certain traits when they assess these service applicants.
What Are the Top 5 Traits that Military Recruiters Look For?
It's safe to say that the most common character traits that most recruiters look for include courage, bravery, selflessness, and hard work. However, you might be surprised to know that they're also looking for other traits that are far from what you might have expected. To give you a head start, Veteran Car Donations compiled these top traits that military recruiters look for.
Physical fitness
If your body is far from being fit, you won't cut it in the military — even if you have excellent communication skills or all the brains in the world. Keep in mind that the military heavily relies on the commanding presence of its service members as shown by their strength and stamina. This is one of those traits that you can easily develop before you decide to sign up.
Sense of responsibility
This is probably the trait that supersedes all others because life in the military would require you to take full responsibility for your own decisions and actions, as well as those of the people you're leading — without being asked or told. This means that a service member who is a part of a unit must be one with the unit.
Communication skills
Those who are planning to build a career in the armed forces must possess good communication skills. Incoming recruits who find it extremely challenging to get their message across would find it difficult to effectively communicate with the rest of the team when they're being confronted with stressful situations or when they're working in combat zones.   
Realism
If there's one thing you need to know about the military, it's the fact that everything isn't always black and white. A service member has to have the ability to strike a balance between pessimism and optimism so that they can objectively assess certain situations and see them for exactly what they are. This ability has everything to do with the trait called realism. This enables a service member to make wise decisions and good judgment calls.
Empathy
You have to have a heart if you want to join the military because the job is all about serving the country and helping others. It would be impossible for you to do an excellent job in any branch of service if you don't care about people or have no sense of empathy. 
You Can Easily Help the Struggling Veterans in Your Community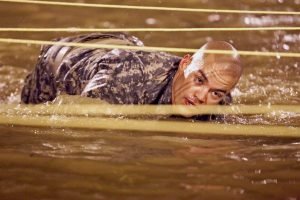 One of the best ways to express your appreciation for everything that our veterans have done for our nation is to donate any type of vehicle to Veteran Car Donations. Your gift will bring life-changing benefits to the disadvantaged veterans in your area — those who suffering from service-connected disabilities and mental health issues, those who can't find decent and stable jobs, and those who have become homeless due to extreme poverty.
We'll sell your donated vehicle through auction and use the proceeds to support the vital programs and services being provided by our charity partners to their veteran beneficiaries. These IRS-approved 501(c)3 nonprofits provide deserving veterans and their families with quality health care, financial aid, housing assistance, employment opportunities, family support, educational scholarships, psychotherapy services, and many other benefits.
You won't walk away empty-handed after making your donation. As a donor, you'll be entitled to receive a top tax deduction in the coming tax season. You'll also benefit from our free pickup and towing service, which is available in all 50 states. 
You can donate almost any type of vehicle — even one that's no longer in good shape. If you're uncertain about your vehicle's eligibility for our program, check out this page to learn what we usually accept.
You can get more information about Veteran Car Donations, particularly our donation process and the benefits that our donors get, by checking out our FAQs page. Call us at 877-594-5822 or send us a message here should you have any questions or concerns that you'd like us to address.
Impact Lives of Our Vets Today!
If you're ready to make a lasting impact on the lives of the needy veterans in your area, call us at 877-594-5822 or fill out our secure online donation form to get started with your car donation now!