August 3, 2021
Nothing Beats Time Spent with the Family This August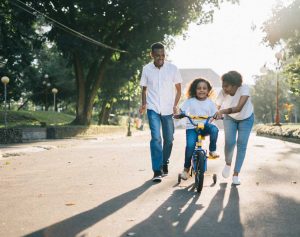 Life's responsibilities have a way of eating up all our focus and energy. We end up becoming too focused on being productive or fulfilling one task after another. Always hustling and getting things done, we end up forgetting about the importance of quality time with our family.
Sure, you're in the same house and are together at the end of the day. More often than not, however, we're not truly there. Work, bills to pay, and other baggage constantly fill our minds, robbing us of the mental peace that we need to appreciate and be present with our loved ones.
This August is National Family Fun Month, a month dedicated for families to spend time with each other and enjoy carefree fun. It's a perfect reminder for us that no matter how hectic life gets, we should always squeeze in time for a break and have silly family moments.
To help you brainstorm what activities you can do during National Family Fun Month, Veteran Car Donations presents five family-friendly activities that you can try:
Enjoy a movie together!
Pick out classic favorites and enjoy a night of movie-watching at home. Don't forget about classic movie meals like popcorn, soda, and hotdogs! 
Spend a day at the park!
If you're looking for a quiet way to bond together, a day at the park is the way to go! Run around and play with your kids or enjoy a picnic with your family.
Have a beach get-away!
Have your family sport great-looking tans with a beach get-away. Enjoy the sun, sand, and hours of family fun! Some beaches also offer water-based activities, so there's something that you can look forward to if you're up for a bit of an adrenaline rush.
Go on a family hike!
Invite your family to go on a hike together. If you have kids or elderly folks with you, find easy trails. Hiking is a great way to spend time together, enjoy nature, and get much-needed exercise, too!
Go camping!
Looking for relaxing family time? Camping might just be what you need. Search for campgrounds that are far enough to drown the city lights and noise. Enjoy the company of your loved ones as you tell stories around a campfire while looking at the stars.
Support Disadvantaged Vets and Their Families with Your Old Car
Many of our veterans wish they can celebrate National Family Fun Month, too. Unfortunately, it's hard for them to do so when they're struggling with a lot of tough challenges. Some of them can't find decent jobs to support themselves and their families. Some are suffering from service-connected disabilities and illnesses, including mental health disorders. Some don't even have a roof over their heads.
You can do something to help these poor souls. By donating your old and unwanted vehicle to us at Veteran Car Donations, you can help transform their lives. We'll put your vehicle up for auction, with the proceeds going to our veteran-focused nonprofit partners. These IRS-certified 501(c)(3) nonprofit organizations use the funding to provide their beneficiaries with free quality health care, financial aid, housing assistance, employment opportunities, family support, educational scholarships, psychotherapy services, and many other benefits.
As our token of gratitude, we'll be sending you the 100% tax-deductible sales receipt of your vehicle, which will entitle you to claim the maximum tax deduction in the next tax season. You will also benefit from our free pickup and towing services.
More valuable than these material rewards, you'll get to experience the priceless joy and satisfaction of giving away something that will be used to help improve the lives of our nation's heroes.
You can donate almost any type of vehicle whether in good condition or not. You can make such a donation anywhere in the country since we have vehicle donation programs in all 50 states.
For more information about our program, you may browse through our FAQs page. Send us a message here if you have any concerns or inquiries, or give us a call at 877-594-5822. 
Be a Hero to Our Heroes This National Family Fun Month!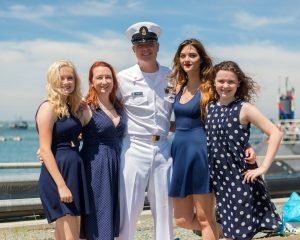 Celebrate National Family Fun Month this August by impacting the lives of our hurting heroes together with their families. Uplift their lives by partnering with us at Veteran Car Donations using your clapped-out car. Call us now at 877-594-5822 or fill out our online donation form to get started.