February 9, 2020
Top Camping Meals that Are Easy to Prepare
Nothing could ever come close to the experience of relaxing under the starry summer night sky with your best pals while you swap stories and roast marshmallows in the crackling fire. Camping is one of the many activities that families or friends can do all-year-round.
What Are the Top Camping Meals that Are Easy to Prepare?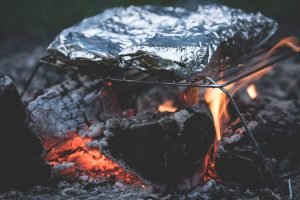 Whether or not you love cooking, choosing which foods to bring can make or break your camping experience. Fortunately, you don't have to be a chef to whip up delicious camping meals that you and your fellow campers will surely enjoy. To give you a head start, Veteran Car Donations gives you the top camping meals that are easy to prepare:
Scrambled Eggs
You might think that this food is too common if not boring. But it's actually one of the easiest foods to prepare, especially when you lack cooking equipment. Just crack an egg before you go camping, cook it in a frying pan, and store it in an easy-to-carry and spill-proof container and you're all set!
Chorizo
While you shop for the things you need for camping, it also helps if you get yourself some yummy Spanish sausages. Chorizo is a perfect meal for campers since it has a long shelf life, needs no preparation, and can be eaten straight from the pack. You can even slice it up and mix it with some of the eggs you've prepared to make an omelet.
Granola
Granola is the perfect snack for campers. While you can easily buy a pack at a store, it pales in comparison to the taste of fresh granola made over a campfire. Granola consists of rolled oats, nuts, honey or brown sugar, and sometimes puffed rice. The snack food is baked until it is crisp, toasted, and golden brown.
Pancakes
Aside from the fact that they're easy to make, pancakes are also a much prettier dish to serve. You can make your pancake batter beforehand; put it on a Ziplock resealable plastic bag or a spill-free holder, then place it in a cooler. When it's time to cook it, you can just unseal the Ziplock and squeeze the batter out and into the pan.
Tinned Fruits
If you're looking for the perfect desserts, tinned fruits are the easiest to prepare. You can just mix the fruits, add a bit of milk, and, voila, you now have a salad. You can also add a little twist by sprinkling some chocolate and hazelnut bits on it.
You wouldn't want your food to get spoiled even before you hit the road. Be sure to pack a cool icebox to store your food into. As soon as you have your bare essentials ready, you're all set for your camping adventure!
Get Rid of Your Old Clunker and Help Our Veterans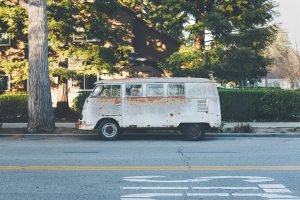 If you're tired of keeping a car that you no longer want or need, consider donating it to Veteran Car Donations. Such a donation will help improve the living conditions of our former servicemen and women together with their families.
We will sell your donated vehicle through auction and use the generated funds to support the programs and services being provided to our nation's heroes by our charity partners. These IRS-certified 501(c)3 nonprofit organizations provide their beneficiaries with housing benefits, mental health care, educational scholarships, transitioning assistance, employment programs, and other services.
By donating a vehicle for the benefit of our needy veterans, you'd also free yourself from the hassles of disposing of an old and unwanted vehicle. The best part is, you won't even have to pay a single dime to have your clunker removed from your property since we'll provide you with free pickup and towing services.  Plus, you'll get to enjoy our quick, convenient, and hassle-free donation process. What's more, your vehicle donation will entitle you to receive a top tax deduction in the next tax season.
It doesn't matter if you're donating a vehicle that's no longer in tiptop shape because we accept nearly all kinds and types of vehicles. You can also make your donation wherever you are in the United States since we have vehicle donation programs in all 50 states.
To get started, you only need to fill out our online donation form or call us at 877-594-5822 and we'll handle everything else for you.
For more information, check out our FAQs page. If you have questions, feel free to call us at our 24/7 toll-free hotline or send us a message online.
Show Our Veterans They're Not Forgotten
Let's show our nation's heroes that they're not forgotten. Call us at 877-594-5822 and help transform their lives with your car donation!