December 13, 2020
Top Interview Tips for Veterans Seeking Jobs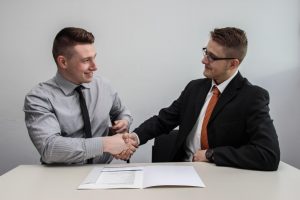 If you are a former serviceman or servicewoman looking for work, know that there are plenty of employment opportunities out there waiting for you. However, before landing a job in a company you are interested in, you must first pass the dreaded first stage of the process — the job interview.
There are many tips to prepare civilian jobseekers for a successful job interview. However, some things are different for job-seeking veterans who have spent the best years of their lives in the military where systems and hierarchies are quite different from those of regular companies.
How to Ace a Job Interview
Here are some tips to help you ace the interview for a job you've been eyeing since you got out of your uniform.
Dress for success, not for the service.
Many former military members fall into the trap of dressing as if they were still active service members. This gives interviewers a feeling that these applicants are too stiff. Try to go for a conservative civilian look. Check out local fashions and hairstyles and seek the advice of your family members before you select your power suit.
Highlight achievements.
Talk about your successes in the military, but make sure to highlight the skills that companies can find useful such as leadership, resourcefulness, and problem-solving. Put yourself in the employers' shoes and see how the skills you have can successfully be used in the workplace.
Avoid military jargon.
Military terms have been part of your culture for the longest time, but they are not always understood by civilians. Refrain from using this jargon in an interview as this may alienate the interviewer.
Emphasize how you can contribute to the company.
Talk about how you were able to achieve the goals set out for you by your superiors during your time in the service. Describe your work process. An employer will be able to see your determination and your value to the company when you clearly describe the skills you possess.
Make sure you have good references.
Keep your references diverse. Include not just your superior officers in the military but also others who can vouch for your character and integrity. You can also benefit from a recommendation from your community leaders and other civilian references who can attest to your credentials.
Vets Need Help — Which You Can Easily Provide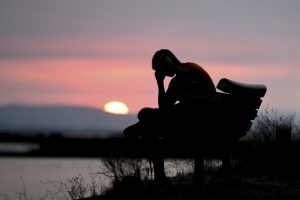 Finding work and reintegrating into civilian society is a major challenge for veterans. For many of them, things don't always fall into place. Their skills don't often match what industries need. As such, they remain unemployed.
Other veterans are hindered from applying for jobs because of their service-connected disabilities and injuries. Some are also plagued with mental health issues and other health concerns. Some others have fallen deep into poverty due to a lack of support, leading to homelessness.
They surely need help.
If you have an old and unwanted vehicle that's just gathering cobwebs in your garage, you can use this to extend life-transforming assistance to the struggling veterans in your community. All you got to do is to donate that clunker to Veteran Car Donations.
Once we have your vehicle, we'll have it auctioned off. We will then transfer the generated funds to our charity partners, enabling them to render services to more needy veterans and their families. Your donated vehicle will help our charity partners in providing them with employment opportunities, quality health care, housing assistance, financial aid, and other benefits.
As our token of gratitude, we'll be sending you a tax-deductible receipt, which will entitle you to claim a maximized tax deduction in the next tax season. You will also benefit from our free pick-up and towing service, which you avail yourself of wherever you're staying in the country.
You can donate almost any type of vehicle whether in good condition or not.
For more information about our program, you may browse through our FAQs page. Send us a message here if you have any concerns or inquiries, or give us a call at 877-594-5822. 
Stand Side by Side with Our Heroes Today
This is your chance to stand side by side with our nation's courageous heroes at the time they need it most. All it takes is a short phone call to us at 877-594-5822. You can also fill out our online donation form to get started with your vehicle donation now!