September 3, 2020
Top Job Search Tools for Veterans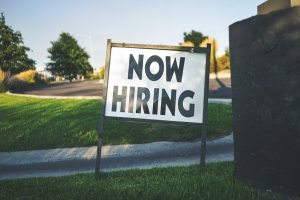 The task of finding suitable jobs in the civilian sector may be daunting for some members of our armed forces who have just left the service. Luckily, there is a wealth of tools available to make the job hunt more manageable. If you are a veteran trying to look for a job, these tools could make the journey easier. 
Hiring Our Heroes
Hiring Our Heroes is an organization committed to connecting veterans with jobs that they can excel in. The organization was created as a joint effort of the U.S. Chamber of Commerce, Fortune 500 companies, and the U.S. Department of Veteran Affairs to provide veterans with career advice.  It also organizes job fairs and training seminars to help veterans land decent jobs. 
Military.com
This website is a huge network that provides online news and resources for veterans. Established by the company Monster, the website aids veterans in job searches by listing down job offerings, tips, and important information that can help them in finding career opportunities. 
Military Skills Translator
This tool helps veterans translate their military skills into those required in civilian positions. By using this online tool, former servicemen and servicewomen can better communicate their skills and relate better to prospective employers, boosting their chances of getting hired. 
Veteran Career Network
The Veteran Career Network provides an avenue for veterans to connect with other veterans so they can share information about potential job opportunities. The network also offers mentoring and support for vets who need additional help in transitioning to civilian life. 
Veteran career fairs
Some states host career fairs for former military personnel. These states encourage companies to hire vets by granting them tax incentives when they do so.
Veteran-friendly bulletin boards
Some companies prefer hiring veterans because of the unique skills they developed while in the service. Veteran-friendly job boards list down these companies as well as the job opportunities available. They also connect vets with the right career opportunities for them. Some companies even have special websites for hiring veterans. 
Help Veterans Overcome Their Challenges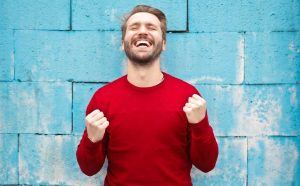 Finding a good job is only one of the challenges that members of our armed forces have to face after they leave the service. Many of them face great difficulties in transitioning to civilian life because they suffer from service-connected disabilities and injuries as well as untreated mental health issues. Worse, many of them aren't able to find support, leading to extreme poverty and even homelessness.
That's why we are here to invite you to support our mission of uplifting the lives of our veterans. All you have to do is to donate any old and unwanted vehicle that you have to Veteran Car Donations.
We collect vehicle donations and sell them at top auction houses. We then distribute the proceeds to our charity partners. In turn, these IRS-certified 501(c)3 nonprofit organizations use the money to provide deserving veterans with employment opportunities, quality health care, housing assistance, financial aid, and benefits for their families.
You will also benefit from your charitable contribution. You'll get to enjoy our free pick-up and towing service, which we offer in all 50 states. You'll also find satisfaction in our quick and convenient donation process where you don't have to do any paperwork. On top of that, you'll have the privilege of receiving a top tax deduction in the next tax season.
We accept almost all types of vehicles, even those that are no longer considered roadworthy.
If you're interested to learn more about our vehicle donation program, feel free to visit our FAQs page. If you have any concerns or questions for us, call us at 877-594-5822. You may also send us a message online and we will get in touch with you as soon as we can.
Transform Lives with Your Car Donation
Transforming the life of a veteran starts with a single step that comes at no cost to you. Call us at 877-594-5822 or fill out our online donation form to show your support with your car donation now!