June 20, 2022
Look at the Big Picture of What Military Service Would Do for You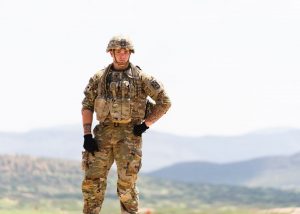 Deciding to make a career in the military isn't going to be easy. Since this life-changing decision will shape your future, it requires a deep level of thought.
People decide to enlist for different reasons — for honor, family, a change of scenery, or money. Regardless of your reason for enlisting, you'd want to make sure that it will motivate you enough to get past the challenging parts of life in the military.
Although you'll never know what military life is like until you find yourself in the thick of it, it pays to look at the whole picture of what it would do for you and your loved ones. Start by understanding the most common reasons why many people decide to serve in the military.
Does the Military Make for a Great Career?
A career in the military offers fantastic benefits that you probably won't find anywhere else. However, before you sign on the dotted line, you'd want to understand the different reasons why people decide to take the leap.
Patriotism
People who feel drawn to serving the country decide to join the military. These are the folks who feel that they're called to serve either because of their patriotic family values or their inherent desire to do something meaningful. Living out the true meaning of service by joining the military gives them a deep sense of pride and accomplishment in their work.
Full Medical Coverage
Working in the military means having access to top-notch, full healthcare benefits for the military members and their spouses and children. In some cases, these health benefits may even extend to their dependent parents. What's more, staying through until retirement makes them eligible for free premium medical coverage even after they leave the military.
Pay
The Insider listed down the typical pay for various military ranks. On top of the full healthcare benefits and monthly allowances depending on where they're stationed, an enlisted service member's base pay is around $19,000 per year. If they're promoted to the next pay grade, their pay increases to over $22,000 per year.
After a year of service, they advance to the next pay grade and earn over $23,000 per year. Service members who have at least two years of service can earn a base pay of $27,600. When they retire, their pay can reach up to 75% of the average of their final three years' base salary.
VA Home Loan
Thanks to the VA Home Loan, active troops and veterans can purchase a home with zero money down. Service members won't have to go into debt or wipe out their savings to get their own house.
Early Retirement
People in the military are eligible for retirement after serving in any branch for 20 years. Those who sign fresh out of high school can retire as early as the age of 40. Besides collecting a pension and enjoying full health coverage for life, they'll still have plenty of time to start a second career or a business.
Reach Out to Needy Veterans in Your Area
Although a life of service in the military can be extremely rewarding, some of those who left the service weren't as lucky as they had hoped they would be. These are the veterans who found themselves missing out on government benefits. They include those who are homeless due to utter poverty and lack of support, those who are unable to find decent jobs, and those who are suffering from serious disabilities and illnesses, including mental health conditions.
Thankfully, you can do something to turn their lives around. By donating any vehicle you can spare to us at Veteran Car Donations, you'll help uplift the lives of the suffering veterans in your local community.
We'll have your donated vehicle auctioned off, with the proceeds handed over to our veteran-focused charity partners. These IRS-approved 501(c)(3) nonprofit organizations use the money they get from us to provide impoverished and neglected vets with free medical treatments, financial aid, psychotherapy services, family support, housing assistance, educational scholarships, job opportunities, and many other benefits.
To thank you for your charitable contribution, we'll take care of everything for you, including the free towing of your vehicle no matter where it's located in the country. We'll also quickly process your donation papers and send you the 100% tax-deductible sales receipt of your car so you can claim the highest possible tax deduction in the next tax season.
However, the most meaningful reward you'll get as a donor is the joy of knowing that you're giving back to our hurting heroes residing in your community.
We're willing to take nearly all types of vehicles regardless of their age and condition.
Feel free to visit our FAQs page to learn about our quick and easy donation process and other important details about our vehicle donation program. For inquiries, give us a call anytime through our toll-free hotline at 877-594-5822. You may also write to us here.
Give Back to Our Heroes Today!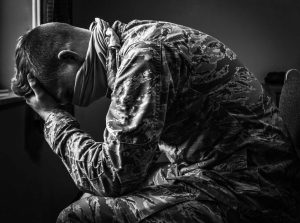 Donating your unwanted vehicle to us is the best way to express your gratitude and appreciation to those who risked their lives to protect ours. If you're ready to make a powerful contribution to the veteran community in your area, call Veteran Car Donations at 877-594-5822 or fill out our secure online donation form now!