October 4, 2020
October 4th — A Day for Taco Lovers Everywhere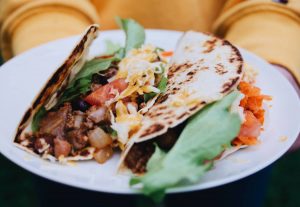 Every year, it's estimated that Americans consume around 4.5 to 5 billion tacos. That's billion with a capital B!
The taco is a widely popular Mexican dish that's traditionally made out of tortilla (a wrapper created out of corn or wheat) filled with beef, cheese, lettuce, or any other ingredient that you can think of. It is a versatile and varied dish that has evolved over the years.
There's no one right way to make a taco. As long as you've got the basic ingredients in there, such as the tortilla wrapper and the beef (you can also use pork or seafood), you can add in as many extras that you can fit into it.
Though the taco enjoys immense popularity, nobody knows where it originated. One theory was that the original word for taco comes from Mexico's silver mines in the 18th century. Taco then referred to small explosives that miners used to extract ores in the mines. They're small pieces of paper wrapped around gunpowder. Today's taco, however, is a food that contains small pieces of tortilla wrapped around a mixture of beef, cheese, and other flavor-full goodness.
On October 4th, we recognize and celebrate the love that Americans hold for this dish, which we often take for granted. On this day, unleash your taco cravings, and don't worry about the stares you'll be getting! There's no better day to stuff yourself with a mouthful of tacos than National Taco Day!
Best Must-Try Taco Recipes
While you can go crazy with almost any ingredients, a little organization can help make planning things for your taco fiesta a bit easier. National Taco Day deserves more than just a trip to Taco Bell. Put in some extra effort to make top-notch taco dishes that's sure to give your taste buds as well as any guests you're having a wild and delicious ride.
Check out these best taco recipes and make them yourself.
Got some leftover chicken from last night's dinner? Reinvent them as the main ingredients for bold and smoky tacos! It's the perfect way to make sure your leftover chicken doesn't go to waste as it gets transformed into a unique taco dish. Here's how to make this dish.
BBQ Chicken-and-Black Bean Tacos
You don't need a culinary degree to make this dish. It's a flavorful taco recipe that the whole family will surely love. This dish requires very minimal legwork, making this a fast and fresh meal for everyone to enjoy without the wait. Here's a guide on how to make this taco.
Smoky Potato and Greens Tacos
Try something new with potatoes and greens by making them into a taco dish! Cilantro, radishes, and crispy potatoes piled on top of lightly charred corn tortillas. Here's how to prepare this taco.
Mushroom and Charred Corn Tacos with Guacamole
This taco is perfect for weeknight dinners. If you're not a fan of all things spicy, poblano chilies are great to use as they bring little to no heat but still retain the rich and earthy flavor of chilies. For those who are more adventurous and spice-loving, add in some crushed red pepper when you sauté the mushrooms. Here's how to make this taco.
Celebrate National Taco Day with Our Heroes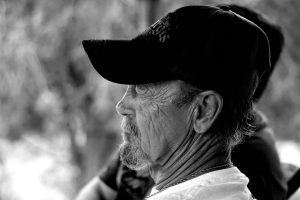 National Taco Day is best enjoyed when you share the celebration with others in your community. How about making or buying tacos and sharing them with the veterans living in your area? The treat would surely gladden their hearts, knowing that their neighbors care about them.
Even better, you can show them your gratitude and appreciation for the invaluable service they've done for our nation by contacting us at Veteran Car Donations and donating to us any vehicle that you no longer need for their benefit.
We'll put your vehicle up for auction, with the proceeds going to our veteran-focused non-profit partners. These IRS-certified 501(c)(3) nonprofit organizations use the funding that we give them to provide needy veterans and their families with quality health care, financial aid, housing assistance, employment opportunities, family support, educational scholarships, psychotherapy services, and many other benefits.
You'll also benefit from your charitable contribution. You'll get to enjoy our free towing service and our quick and convenient donation process where you don't have to do any paperwork. You'll also get the privilege of receiving a top tax deduction in the next tax season.
On top of all those material rewards, you'll get to enjoy an immense feeling of satisfaction, knowing that your donation will serve to uplift the lives of the heroes residing in your community.
We accept almost all types of vehicles, regardless of their age or condition. Our free pick-up and towing services are available in all 50 states, which means that you can make your donation wherever you are in the country.
If you're interested to learn more about our vehicle donation program, feel free to visit our FAQs page. If you have any questions for us, call us at any time at 877-594-5822. You may also send us a message online.
Turn Your Clunker into a Life-Changer Today!
Are you ready to reach out to our struggling heroes by turning your old car into a powerful tool that can help transform their lives? Hand it over to us now! Call Veteran Car Donations at 877-594-5822 or donate here now!