June 1, 2021
Your Words Can Make a Difference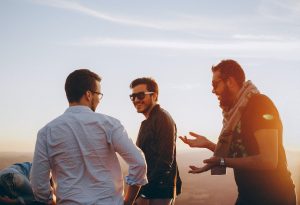 Words can make or break a person. Words of encouragement and affirmation can positively change lives, while bitter words can tear someone apart. Every word we say can create an impact, so always think before you speak.
Telling a colleague of yours how much you admire their management style can make their entire day. Complimenting the barista for their brewing skills can boost their confidence like how their coffee boosted your energy. That's how powerful words are!
With Say Something Nice Day taking place on the first day of June, get ready to spread love and positivity to those around you. It's the perfect opportunity for us to uplift each other using nothing but kind genuine words.
So, don't be surprised when you receive lots of compliments from strangers passing by on this day — and don't forget to compliment them back!
Ways to Spend Say Something Nice Day
The goal of this special event is quite simple: Say something nice to everyone you meet today. However, you can always spice it up for the people near and dear to your heart.
For instance, you can surprise your best friend with a personalized mug that says "World's #1 BFF," or perhaps you can get creative by composing a heartfelt poem for your partner. It's these little things that can build people up and deepen relationships.
What else can you do to bring happiness on this day? Here are some ideas you can use:
Leave random notes in your office.
First thing after arriving at your workplace, place post-it notes filled with wonderful messages on the desks or cubicles of your co-workers. Be sure to be there earlier than usual!
Spread positivity on social media.
Share an Instagram story telling your followers how awesome they are. Comment on the photos of your friends, telling them how fantastic they look. Make an appreciation post about your closest friends. It's time to show the world how lucky you are to have them.
Message an online friend you don't personally know.
When was the last time you sent a random "hi" to a stranger on the internet? Never? Well, looks like this is your chance! You don't have to praise them. A simple "have a great day!" will be enough.
Make amends.
If there's someone you're not on good terms with, maybe a neighbor or an ex-friend, use this day as an opportune moment to settle your differences. They don't have to accept your apology, nor should you expect them to offer you one. At least you can pat yourself on the back for being the bigger person.
Transform Lives with a Vehicle Donation
While words are truly powerful, they're no match for good deeds. After all, actions speak louder than words.
Sure, you can express your sincerest gratitude to our needy veterans, but can those words help them receive proper treatment or stable jobs? No, but donating an old vehicle to Veteran Car Donations can! You might as well make this year's Say Something Nice Day extra special by saying AND doing something nice!
We'll place your donation up for auction, after which we transfer the proceeds to our military and veteran nonprofit partners. These IRS-certified 501(c)(3) nonprofits use the funding to support their beneficiaries through a range of vital programs and services.
Thanks to your generous contribution, the suffering vets in your community will now have opportunities to receive quality health care, housing assistance, educational scholarships, employment opportunities, financial support, psychotherapy services, and many other benefits.
Within 30 days after the sale of your auto donation, we'll send you by mail your vehicle's 100% tax-deductible sales receipt. With this receipt, you can claim the maximum tax deduction in the next tax season.
We provide free towing nationwide, so there's no need for you to look for a professional towing company anymore. Paperwork won't be a problem for you either. Our team of experts will handle everything for you.
Above all, you'll have the ultimate pleasure and satisfaction of doing something extraordinary that can help uplift the lives of our nation's heroes.
We accept nearly all types of vehicles, including those that are hardly running.
If you have any inquiries, you may call us at our toll-free hotline 877-594-5822 or you may send us a message here. Visit our FAQs page to learn more about our donation program, process, and tax deductions. 
Be a Hero to Our Heroes Today!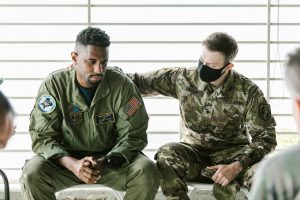 Ready to help give our former troops the lives they deserve with your vehicle donation? Get in touch with Veteran Car Donations at 877-594-5822 or fill out our online donation form to get started now!