November 1, 2019
Turn Back Your Clocks this November 3 As Daylight Saving Time Ends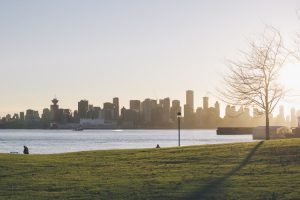 November 3 is an important date for everyone to remember this year. It's the time when clocks move back by one hour, returning to standard time. Once the clock strikes at 2 a.m. on that day, daylight saving time (DST) ends.
For people who work on the 9 to 5 shift, this could be bad news. Gone will be the days when they could leave their offices while the sun's still out. As for those who work on weekends, the change can be a delightful thing as it gives them an extra hour of sleep on Sundays.
Whether you like it or not, daylight saving time is here to stay, so you might as well get more accustomed to it. Here are five basic facts about DST:
Not all states follow DST.
Although DST has been accepted across the United States, there are two states that don't practice it: Hawaii and Arizona. Meanwhile, Massachusetts and Maine are considering the idea of getting off DST as well.
America isn't the first country to observe DST.
While many believe that it was Benjamin Franklin who came up with the idea, Germany was actually the first recorded country to practice DST. In May 1916, Germany became the first country to introduce daylight saving time as part of the government's efforts to save fuel during World War I. Seeing how effective it was, the United States decided to follow suit.
DST doesn't really save energy.
Even though the rationale behind daylight saving time is to save energy, it has been found to do the opposite. A study conducted in Indiana showed that the practice actually increased energy consumption since many people ran their ACs for longer hours as a result of the periods of extended sunlight.
DST can cause health problems.
Another reason why daylight saving time doesn't seem to be a good idea is that it can negatively impact our health. Losing an extra hour of sleep affects our mental and physical health. Worse, studies have linked the time change to dangerous illnesses such as heart attacks and strokes as well as miscarriages.
Fewer robbers operate during this period.
If there's one good thing to come out of daylight saving time, it's the fact that it has led to a drop in crime rates in the country, particularly robbery cases. A 2015 research noted a 7% decline in robbery incidents after DST began in spring. Looks like daylight saving time can save not just our daylight time but our homes, too!
Get Rid of Your Clunker and Help Our Needy Vets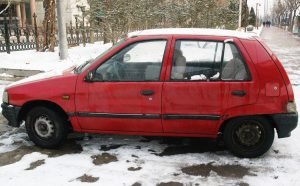 Did you know that you can use your unwanted car to transform the lives of our struggling veterans? When you hand it over to us at Veteran Car Donations, we'll auction it off to support the programs of top military and veteran nonprofit organizations in the country. These IRS-approved 501(c)(3) nonprofit organizations provide deserving veterans with essential medical care, shelter, food, mental health services, employment opportunities, job training, education scholarships, and many other benefits.
In return for your charitable contribution, you will receive from us a 100% tax-deductible receipt following the sale of your donated vehicle. This receipt will entitle you to claim a top tax deduction in the next tax season. Moreover, you'll also get to enjoy our free pickup and towing services and our quick, convenient, and no-paperwork donation process.
We accept nearly all types of vehicles regardless of their age and condition. You can also make your donation wherever you are in the United States since we have vehicle donation programs in all 50 states.
To get started, you only need to fill out our online donation form or call us at 877-594-5822, and we'll handle everything else for you.
Head over to our FAQs page for more information on our vehicle donation program. You can also call us or send us a message online if you have any inquiries.
Touch the Lives of Our Heroes with Your Car Donation
Ready to touch the lives of our nation's heroes? Give us a call at 877-594-5822 and get started with your car donation!