May 10, 2020
Let's Honor Our Moms on May 10th!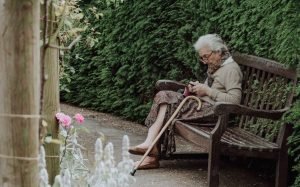 A hearty breakfast in bed, heartfelt notes, and a heart-shaped box of chocolates — those are some of the things you may want to give your mom to make her feel extra special. Those are the gifts we Americans give to our moms on Mother's Day.
The annual event that celebrates motherhood is held in our country on the second Sunday of May. This year, it falls on May 10th.
As with many other holidays, Mother's Day is spent differently by other people, depending on their roots and background. Nevertheless, the essence remains the same, and that is, to honor and thank our moms for all that they've done for us.
If you've run out of ideas to celebrate, or you just want to try something new this year, you can look for inspiration from other cultures. We'd love nothing more than to help you plan for this day of tribute. To get you started, here are six unique Mother's Day traditions around the world:
In Sweden, children sell plastic flowers in public areas. The money is then used to treat moms with young kids to a short vacation getaway.
Japanese families spend Mother's Day — or as they call it, "haha no hi" — in a variety of ways. Children prepare meals consisting of dishes that they learned to cook from their moms. Others shower their mothers with presents such as scarves, handbags, and red carnations. Young girls and boys would participate in a drawing competition, where they'd sketch the portraits of their mothers.
Ethiopians honor their mothers during the Antrosht festival, which takes place at the end of the rainy season. Once the sun comes out, families would gather around their homes to celebrate a huge feast. They would share touching stories about their ancestors, sing songs hailing their mothers, and perform traditional dances.   
Since Mother's Day in Taiwan falls on the same date as Buddha's birthday, people treat it as a unified celebration and holy observance. They hold big parties, carnivals, and ceremonies in the cities.
Mother's Day is a huge occasion for Hindus. Their version, called Durga Puja, is a 10-day festival dedicated to Durga, the goddess of mothers. Rather than celebrating their moms alone, Indians use this 10-day occasion to get together with their relatives over family dinners.
It's customary for the French to hand their mothers flower-shaped cakes as tokens of appreciation on this special day. In 1920, the French government gave medals to mothers, particularly those with big families, to thank them for rebuilding the population after millions of lives were lost during the First World War. 
Celebrate Mother's Day by Helping Our Vets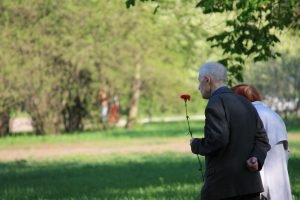 Celebrate Mother's Day by extending a helping hand to the needy veterans living in your area. All you have to do is to donate a vehicle to us at Veteran Car Donations.
We'll auction off your donation and use the proceeds to support the life-changing programs and services that our charity partners deliver to their beneficiaries. These IRS-certified 501(c)3 nonprofits provide needy veterans and their families with financial assistance, free medical treatment, employment opportunities, family support, and other essential services.
As our donor, you'll get to enjoy a maximum tax deduction. You'll also benefit from our free pick-up and towing service, which is available in all parts of the country.
You can donate not just your old car but almost any other type of vehicle that you no longer need.
If you want to learn more about our vehicle donation program, feel free to visit our FAQs page. For inquiries or concerns, reach out to us at 877-594-5822 or send us a message online.
Be Part of a Life-Changing Cause Today
Let this year's Mother's Day be a memorable one not just for you and your mom, but for our heroes, as well. A car donation from you can go a long way in helping uplift their lives. Call us at 877-594-5822 or fill out our online donation form now!