June 3, 2020
Know the Benefits of Connecting with Nature this June and How You Can Enjoy It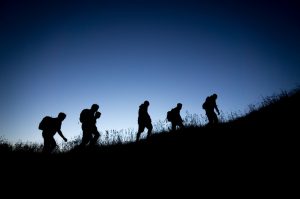 With the onset of summer, June is the perfect month to enjoy the sun and the open air as you take a breather from indoor routines. That's why in 1998, former U.S. President Bill Clinton found the need to declare a Great Outdoors Week to encourage Americans to go out and enjoy nature. The campaign became such a hit that it was later expanded to become Great Outdoors Month. 
4 Benefits of Spending Time Outdoors
There are plenty of reasons why people enjoy being outdoors. Studies show that it improves physical conditions and mental health. Here are just some of the reasons why you should consider exploring the great outdoors yourself. 
It boosts your energy.
Taking a walk or jogging in a local park or going hiking in a nearby trail can boost your energy. Getting exercise outdoors is also easier and less taxing than doing it indoors. The free aromatherapy you get from breathing in the smell of flowers and plants also improves your mood. 
It improves your immune system.
Studies have shown that breathing in phytoncides, which are airborne chemicals produced by plants, increases your level of white blood cells and helps you fight off infections and diseases. 
It improves your vision.
Studies prove that students who spend more time outdoors are less likely to develop nearsightedness. 
You get Vitamin D.
Exposure to sunlight is one of the best sources of Vitamin D, which helps you absorb calcium, prevent osteoporosis, and reduce inflammation. 
4 Creative Ways to Enjoy the Great Outdoors Month
Enjoying the great outdoors does not have to be a boring routine activity. You can spice it up and get creative with these pro tips.
Clean up the trails.
If you are planning to go on a hike this month, show your appreciation for the great outdoors by making it a mission to pick up litter and trash left by other hikers. Encourage your friends to do so as well. 
Take photos.
The Great Outdoors Month is the perfect opportunity to bring out your camera and take a photo shoot of the beauty of nature. Start an album or a website to keep track of your materials and share your creativity with others.
Connect to disconnect.
There are many forums online about amazing outdoor spaces to visit. Coordinate and share tips with other hikers before you embark on an outdoor adventure away from the noise of social media. Before your trip, make sure you inform your family and close friends of your plans so they won't worry about you. 
Become a dog walker.
If you're an animal lover, you can hit two birds with one stone when you explore the great outdoors by becoming a dog walker. It's a practical way to earn a few extra bucks, all the while enjoying an outdoor activity with cute and energetic pups. 
Help Uplift Lives of Our Suffering Vets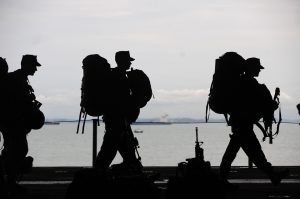 All across the U.S, there are thousands of former servicemen and servicewomen who are suffering from poverty, joblessness, homelessness, service-connected disabilities, mental health disorders, and other illnesses.
The good news is that you can help uplift their lives. If you have an old clunker that you wish to get rid of, simply donate it to us at Veteran Car Donations. We will auction it off and transfer the proceeds to our charity partners. These IRS-approved 501(c)3 nonprofits will use the money to provide needy veterans and their families with financial assistance, free medical treatment, employment opportunities, family support, and other essential services.
You will also get something in return for your kindness. We will take care of hauling off your unwanted vehicle at no cost to you. We will provide you this service wherever you are located in the country.
Your donation will also make you eligible to receive a top tax deduction in the next tax season.
We accept almost all types of vehicles whether still in good condition or no longer.
If you have any questions or concerns, feel free to call us at our toll-free hotline 877-594-5822 or you may send us a message here. Check out our FAQs page for more information on our donation program, including our quick and convenient donation process.
Show Compassion to Our Struggling Heroes
Show your compassion to our struggling heroes by taking part in our vehicle donation program. Call us at 877-594-5822 or fill out our online donation form to make your car donation now!