June 24, 2021
How to Make an Informed Choice in the Face of the Pandemic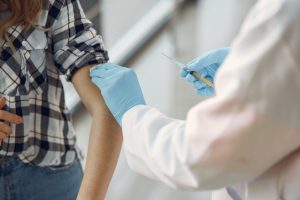 There is an emerging threat to the campaign to stop COVID-19 from spreading. It's called vaccine hesitancy. 
According to a presentation made before the World Health Organization, vaccine hesitancy refers to the delay in the acceptance or the outright refusal by some people to receive vaccines despite the availability of vaccine services. 
Vaccine hesitancy varies in context depending on the time, place, and the types of vaccines to be administered. It is also fueled by complacency, convenience, and confidence. It is likewise exacerbated by myths and anecdotes about the experiences of some people who took the jab.
In the United States, there are still some who are hesitant to get their COVID-19 vaccines because of fear of their potential side effects, given that most of the vaccines being used today were fast-tracked to protect people from COVID-19 as quickly as possible.
What You Need to Know About COVID-19 Vaccines 
The reported side effects allegedly caused by some vaccines such as blood clotting and even the death of a few vaccinated individuals feed the hesitation of some people to get the shot. However, these reports should be tempered with information from credible and reliable sources.
Here are the undisputed facts about COVID-19 vaccines:
Vaccines can protect you from COVID-19.
Vaccines will teach your immune system to fight the coronavirus if you are exposed to it. Based on studies, COVID-19 vaccines can protect you from severe infection and death. 
Getting vaccinated can help protect your loved ones and your community.
When you get vaccinated, you protect not just yourself but also the members of your family and your community, some of whom may be suffering from chronic medical conditions and are more vulnerable to contracting COVID-19. 
Getting vaccinated enables you to contribute to efforts for a return to normalcy.
When more people get vaccinated, this speeds up the process of opening up businesses, schools, sports facilities, and returning to a life when people did not have to wear masks and avoid mingling with each other. 
COVID-19 vaccines went through stringent processes.
Pharmaceutical firms that were granted emergency use applications for COVID-19 vaccines went through the normal process of testing for safety and efficacy to ensure that they are safe to use. Testing for the vaccine used a diverse pool of clinical trial participants to ensure the vaccine's safety across different backgrounds. 
How You Can Help the Struggling Vets in Your Area
To overcome vaccine hesitancy, you need to be open to credible information to aid your decision-making.
While you think about it, you might want to know how you can help the thousands of veterans across the country who are suffering from poverty, homelessness, joblessness, disabilities, and illnesses, including mental health conditions.
It should gladden your heart to know that you can extend them meaningful, life-enhancing assistance with a simple vehicle donation to us at Veteran Car Donations. We serve as the vehicle donation platform of the country's leading military and veteran nonprofit organizations. These IRS-certified 501(c)(3) nonprofits are all committed to serving our nation's heroes who are facing tough challenges in life.
We sell the vehicles donated to us and use the proceeds to help fund the programs and services of these nonprofits. They provide deserving veterans with quality health care, financial aid, housing assistance, employment opportunities, family support, educational scholarships, psychotherapy services, and many other benefits.
As a donor, you get to enjoy valuable perks, one of which is a top tax deduction. You also don't need to pay for our pickup and towing service. We offer them for free in all parts of the United States.
Above all, you'll have the ultimate pleasure and satisfaction of doing something extraordinary that can help uplift the lives of our nation's heroes.
We take almost all types of vehicles, regardless of their age or condition. Apart from standard cars, we accept trucks, motorbikes, vans, boats, jet skis, golf carts, snowmobiles, and many others. They don't even have to be in great shape.
For more information on our vehicle donation program, visit our FAQs page. Should you have any inquiries or concerns, you may call us at 877-594-5822 or write to us here.
Uplift Our Heroes' Lives with Your Car Donation Today!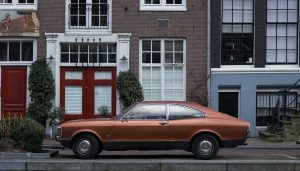 Your car donation will surely go a long way in improving the living conditions of the suffering veterans in your community, especially during this critical time. They deserve to live decent and fulfilling lives after all the sacrifices they've made for our nation. Call Veteran Car Donations at 877-594-5822 or fill out our online donation form to get started with your car donation now!