May 8, 2022
Remember the Heroism of Our Troops Who Fought to Keep Us Safe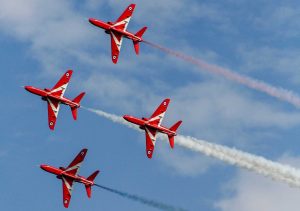 May 8th holds a significant meaning to many countries. That day in 1945 marked the end of World War II when Nazi Germany finally accepted defeat and unconditionally surrendered to Allied Forces. It's called VE Day, or Victory in Europe Day.
As soon as they heard the news, people in the United States and other parts of the world took to the streets to celebrate the victory, which marked the end of nearly six years of war. The brutal conflict had cost the lives of millions, destroyed homes, families, and cities, and brought suffering to countless people.
Huge crowds gathered outside Buckingham Palace to witness King George VI making the announcement. Others flocked to churches to thank God for their deliverance. Streets were filled with parties as revelers sang and danced like there was no tomorrow.
VE Day is not only a day to celebrate Nazi Germany's surrender. It's also a day to recognize and pay tribute to the brave soldiers who fought and died to fight tyranny and uphold peace and freedom in the world.
How You Can Pay Tribute to Our Fallen Heroes
Although VE Day has come and gone, you can still pay tribute to our fallen heroes. After all, their heroism is timelessly remembered. Veteran Car Donations shares these three ways of honoring the U.S. service members who gave up their lives to protect us and safeguard our liberties.
Head your way to the World War II Memorial.
If you live in Washington D.C. or anywhere near, you might want to visit the World War II Memorial. This was built to honor those who fought and died during the biggest and deadliest war in history. Take a tour, pay your respects, and say a prayer for our fallen heroes.
Watch WWII films or documentaries.
Look for online movies and documentaries that dramatize the major battles fought during World War II as well as those that chronicle the lives of soldiers and depict heartwarming stories of love and friendship in the face of conflict. You can watch classics like Schindler's List and Saving Private Ryan. If you prefer documentaries, you might like to watch World at War and Battlefield.
Reach out to veterans.
There's no better way to learn more about the experiences of war veterans than by talking to them. You don't have to know those veterans personally. You can find them at senior homes. Visit them, hear their stories, and let them know how much you're grateful for their service.
Extend a Helping Hand to Needy Veterans, Too
As we pay homage to our brave soldiers who lost their lives protecting our nation, let's also show our appreciation and gratitude to those who have survived the wars our nation fought. Many of them are living in misery. They include those who are homeless and unable to find decent jobs. They're also those who are suffering from disabilities and serious illnesses, including mental health conditions.
One simple way to help them is by donating an unwanted vehicle to us at Veteran Car Donations. We'll use your donation to transform the lives of the struggling veterans and their families in your community.
Our team will sell your vehicle through an auction, with the proceeds handed over to our IRS-approved 501(c)(3) nonprofit partners. These reputable charities use the funding we give to provide deserving veterans with free quality health care, psychotherapy services, financial aid, family support, housing assistance, educational scholarships, employment opportunities, and many other benefits.
Expect to get amply rewarded for your charitable contribution. You'll enjoy our fast and free vehicle removal service wherever you are in the United States. Your gift will also entitle you to claim the highest possible tax deduction in the next tax season.
Best of all, you'll have a most satisfying donating experience, knowing that you're giving back to the brave men and women who risked their lives to protect ours and ensure our nation's security.
Since we accept nearly all types of vehicle donations, we'll gladly take your car, truck, van, RV, or boat regardless of its age or condition.
To learn more about our vehicle donation program, including our quick and easy donation process, feel free to visit our FAQs page. For inquiries or concerns, contact us anytime through our toll-free hotline at 877-594-5822 or write to us here.
Help Transform the Lives of Our Hurting Heroes Today!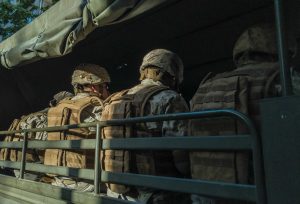 Allow us to convert your unneeded car into a powerful tool for transforming the lives of our suffering heroes. Donate that vehicle to Veteran Car Donations by calling 877-594-5822 or filling out our secure online donation form now!