May 6, 2020
Have You Checked On Your Mental Health Lately?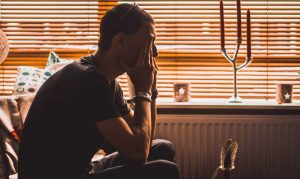 This May, expect to hear talks about the importance of mental health awareness. Expect concerned organizations and mental health workers to launch campaigns, seminars, and conferences to educate the public on this issue. Likewise, expect infographics and public service announcements on mental illness on social media platforms. It's Mental Health Month.
Started in 1949, this national observance aims to raise awareness on mental health, encouraging Americans to check up on themselves every once in a while. This month, we'll get reminders that taking care of our mental well-being is as important as taking care of our physical health.
With many mentally troubled individuals unable to seek treatment out of embarrassment, this month-long event hopes to change their perception and remove the stigma altogether.
A Few Basic Facts about Mental Health
The first step to help spread awareness is by acquiring knowledge on the topic. That being said, here are some facts on mental health that you can share with your friends and family:
Nearly 450 million people in the world are diagnosed with various forms of psychological disorders.
The most common mental disorders are depression, schizophrenia, bipolar disorder, PTSD, and dementia.
More than 800,000 individuals with mental health problems commit suicide in a year.
Most mental health conditions can surface without any warning signs, and anyone can be a victim.
Contrary to popular belief, mentally ill people can be successful in their careers.
Almost half of mental disorders develop before the age of 14.
Of the millions of individuals diagnosed with psychological disorders, only 44 percent are open to getting treatment.
Ways to Take Care of Your Mental Wellness
This Mental Health Month, give your mind the rest and recuperation it badly needs. If you've been dealing with stress quite a lot lately, then this is the break you deserve. Here are some of the things you can do to detoxify your mind and achieve healthy mental well-being:
Meditate or practice mindfulness regularly.
Get enough sleep every night.
Cut ties with the negative people in your life.
Make a list of the traits you don't like about yourself and come up with ways on how you can get rid of them.
Pack your meals with all the right nutrients and minerals.
Get your eight glasses of water every day.
Learn effective ways to handle stress.
Engage in a new hobby.
Get lost in a good book.
Enjoy the sights of nature.
Always make time for yourself.
Listen to feel-good, relaxing songs.
Talk about your feelings to your friends and family.
Get active.
Watch funny videos or movies.
Don't be afraid to talk with a counselor.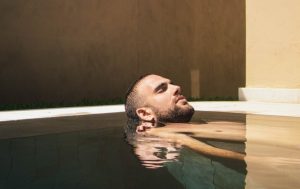 Many of our veterans who served in Iraq and Afghanistan are victims of mental health disorders, particularly post-traumatic stress disorder, depression, and traumatic brain disorder. To make matters worse, most of them are unable to seek treatment for various reasons. Without any professional help, these men and women struggle to live normal lives.
The good news is that you can do something to help them overcome their emotional distress and improve their living conditions. All you have to do is to donate your old and unwanted vehicle to us at Veteran Car Donations. We accept a wide range of vehicle types regardless of their condition.
We'll sell your automobile and transfer the funds to our charity partners. These IRS-certified 501(c)3 nonprofit organizations will use the money to deliver a range of vital programs, including access to mental health care, psychological services, transitioning assistance, and many other benefits to make lives more convenient for our veterans.
To repay you for your generous deed, we'll mail you your 100-percent tax-deductible sales receipt days after the sale of your vehicle. This will enable you to claim a top tax deduction in the next tax season.
We'll also be handling all your paperwork and haul your vehicle away at a date, time, and place of your preference without costing you a single dime! As long as you live within the U.S., we'll be more than glad to send a tow truck over to your place.
If you have any questions or concerns, feel free to leave us a message here. You may also talk with one of our specialists at 877-594-5822. For more information on our car donation program, take a look at our FAQs page.
It's Your Turn to Serve Our Heroes
Make this year's Mental Health Month a special one for you and the underserved vets in your community. Your vehicle donation is all it takes to transform the lives of our nation's heroes — those brave men and women who risked their lives to protect ours. It's about time they get help from us. Call us at 877-594-5822 or filling out our online donation form to make your car donation now!