December 9, 2019
Ways to Celebrate Write a Friend Month: 5 Tips on Writing Touching Letters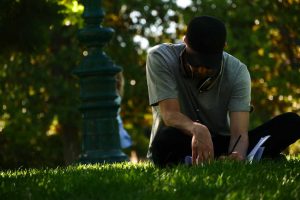 There's so much to love about December. It's that time of the year for traditional gift-giving, house decorating, and dinner parties. Moreover, it's also a special time for us to remind our dear friends how much they mean to us. We can do this by sending them short touching notes. After all, December is Write a Friend Month!
In the age of technology that we're living in, the good old days of sending handwritten letters may seem like history. Writing heartfelt messages in scented stationery papers is no longer the "in" thing to do. Instead, we rely mostly on our phones to reach out to our dear ones.
While there's nothing wrong with showing our appreciation through texts, chats, or emails, there's just something about sending handwritten letters that makes it extra special and meaningful. Remember those days in middle school when you'd catch your crush's attention with a cheesy note? That wasn't so bad, was it?
We can relive those good old days in observance of Write a Friend Month this December. Get ready to write heartfelt handwritten notes and, hopefully, receive the same in your mailbox. Brush up on your writing skills and list down all the names of the significant folks in your life whom you'd like to surprise with your handwritten letters.
5 Tips on Writing Touching Letters
As the name implies, Write a Friend Month encourages us to convey our love and affection to the people who have been with us through our ups and downs. To help you write a letter that will be well appreciated by your readers, here are some suggestions:
Inside jokes are always appreciated.
Your letter doesn't have to be formal the whole time. Turn your friend's smile into laughter by adding a dash of humor!
Make it colorful.
If you've never been the artsy type, this might just be the time to show yourself what you're really capable of. Take out your colored pens, doodle whatever you want to doodle, and you'll be surprised to see the end result!
Write to a friend you haven't seen in years.
Do you have a high school buddy you've lost touch with? Look for them on Facebook and send them a friend request. Write a message saying you're interested to catch up. Ask for their mailing address, and write a heartfelt letter, preferably handwritten.
Add a token of gratitude.
If you think a letter is not enough to express your love, go ahead and include some small gifts. Just make sure that they don't outshine the letters!
Browse websites that feature friendship quotes and use some.
Search the internet for meaningful quotes on friendship and use some to share with your friends. Add your own personal touch to the messages.
Our Struggling Veterans Need Your Help!
As we celebrate Write a Friend Month this December, let's spare a thought to our former servicemen and servicewomen who are facing difficulties in transitioning to civilian life. They face a bleak holiday season as they continue to suffer from service-connected disabilities, physical and mental health problems, inability to find jobs, and homelessness due to lack of support.
Let's not forget that these were the men and women who fought for us, risked their lives, and endured enormous sacrifices to defend our freedoms and protect our security.
You can be a hero to our nation's heroes by donating a vehicle you no longer need or use to Veteran Car Donations. We'll transform that vehicle into a powerful instrument to transform the lives of our needy veterans.
We'll auction off your donation and use the proceeds to help fund the programs and services of our veteran-focused charity partners. These IRS-approved 501(c)(3) nonprofit organizations provide their beneficiaries with free access to mental health services and other essential medical care, employment opportunities, job training, education scholarships, mortgage-free and specially adapted homes, transitioning and financial assistance, counseling, and many other benefits.
In return for your charitable contribution, you will receive from us a 100-percent tax-deductible receipt following the sale of your donated vehicle. This receipt will entitle you to claim a top tax deduction in the next tax season. Moreover, you'll also get to enjoy our free pickup and towing services and our quick, convenient, and no-paperwork donation process.
It doesn't matter if you're donating a vehicle that's no longer in tiptop shape because we accept nearly all kinds and types of vehicles regardless of their age, mileage, and condition. You can also make your donation wherever you are in the United States since we have vehicle donation programs in all 50 states.
For more information on our car donation program, check out our FAQs page. For inquiries, you can call us at any time at 877-594-5822 or send us a message online.
Show Your Gratitude to Our Heroes Now!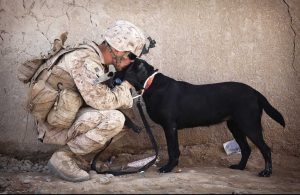 This December as we celebrate Write A Friend Month, let's show our gratitude to our heroes for their invaluable service to our nation. Call us at 877-594-5822 or fill out our online donation form to get started with your car donation now!