November 18, 2019
What Employment Benefits Can Military Members Receive?
Did you know that people who have careers in the military experience perks that can surpass the benefits offered by civilian employers? If you're considering your future employment options, joining the military can be one of the best career decisions you could ever make for you and your family. To prove this point, Veteran Car Donations lists the employment benefits that military members can receive. Here are eight employment benefits that military members receive:
1. 30 Days Paid Vacation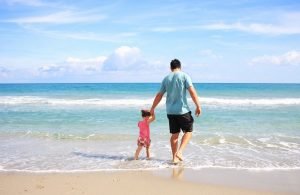 While entry-level civilians usually receive the standard 14 days paid vacation, active-duty servicemen and women receive 30 days of paid vacation each year. Generally, their requested time off is received after they give an advance notice to their supervisor.
2. Life Insurance
The financial stability of a service member's family is protected by life insurance. For only $29 per month, those who serve in the military can select up to $400,000 in Service Group Life Insurance (SGLI). Payment will be automatically deducted from the service member's paycheck.
3. Free Health Care
Through the military's health plan, TRICARE, medical care including dental care is provided for active-duty service members as well as their families for free. What's more, they may enroll their spouses and kids (up to 26 years old) in military health care for a small enrollment fee, which will be deducted from their paycheck on a yearly basis.
4. Retirement Savings
As early as 37 years of age, a service member becomes eligible for retirement pay. Furthermore, after their 20th year of service, they can choose to receive a monthly pension for life based on the calculation of the active-duty member's highest 36 months of basic pay as well as the years of service. They can also choose to receive a 25% to 50% discounted portion of their retirement that could be paid all at once or distributed yearly for up to four years.
The military's retirement savings options are made available by the Uniformed Services Blended Retirement System (BRS).
5. Housing Benefits
It doesn't matter if the service member lives on or off base; the military will provide them with housing benefits. Those who aren't living in government housing are eligible for a tax-free housing allowance while veterans, as well as their eligible surviving spouses, are qualified to obtain loans at affordable rates. It wouldn't be a challenge to find a home that would fit their needs because a wide array of housing options will be presented to them.
6. Thrift Savings Plan
In addition to the retirement savings plan, BRS also sets aside 3% of a service member's basic pay for the Thrift Savings Plan (TSP) for their retirement. This lets them accumulate their earnings and interest tax-free. Even after they leave the military, the savings will still be theirs to take.
7. VA Benefits
Federal benefits are made available by the Department of Veterans Affairs (VA) to veterans and their families. These include home loans guaranteed by the federal government, educational assistance as well as disability compensation. However, these benefits can't be given to those who've been discharged from active military service under dishonorable conditions.
8. Discounts
Service members get discounts on a wide range of products and services. If you're interested to know more about military discounts, you can ask your recruiter about exclusive offers.
Donate a Clunker Today!
If you have any type of unwanted vehicle that's been sitting in your garage for ages, consider donating it to Veteran Car Donations to touch the lives of needy veterans and their families. The proceeds from the auction sale of your donation will be used by our IRS-certified 501(c)3 nonprofit partners to provide life-transforming benefits to deserving veterans and their families. These benefits include free mental health care, general transitioning assistance, mortgage-free and specially adapted housing, job training, and job placement services.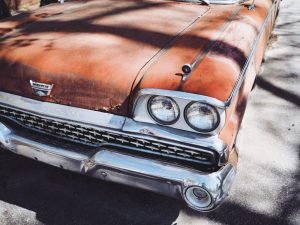 As a reward for your charitable contribution, we offer free professional pickup and towing services as well as an opportunity for you to receive a top tax deduction in the next tax season.
If you want to know more about what we do for our veterans and how you can help us help them, check out our FAQs page. For inquiries, you can call us at 877-594-5822 or send us a message online.
You can make your donation to Veteran Car Donations by either calling us or filling out our secure online donation form. We accept donations of nearly all types of vehicles wherever you are in the United States since we have car donation programs in all 50 states.
Impact Lives of Needy Vets with Your Car Donation!
What are you waiting for? Make a massive impact on the veteran community in your local area by donating your clunker today! Call us at 877-594-5822 and get started with your vehicle donation!