May 15, 2020
Recognize the Importance of Families to Society on May 15th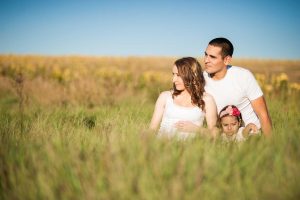 Everyone would most likely agree that our family members are the most important people in our lives. Our parents brought us up to be the persons we are today. If it weren't for their unconditional love and continuous support, life might have been much tougher for us by now.
That is why we are reminded to celebrate our parents together with our siblings, spouses, and children on International Day of Families, a global event observed on the 15th of May every year. 
The goal of this global observance is to recognize the importance of families to society. It aims to promote awareness of issues that affect families in all corners of the world. It also encourages us to extend our support to families who are dealing with challenges such as poverty, unemployment, child-rearing, and lack of health care.
Each year, the observance of the International Day of Families is focused on a specific theme. However, no official theme has yet been announced for 2020. Last year's observance of the event centered on "Families and Climate Action: Focus on SDG13," 2012 was all about "Ensuring Work-Family Balance," and in 2007, the theme was "Families and Persons with Disabilities."
How It Began
International Day of Families was established by the United Nations in 1994. The organization decided to create the initiative after seeing that family units worldwide were heavily affected by the changing economic and social structures.
On September 20th, 1993, the U.N. General Assembly passed a resolution expressing its determination to promote social development and quality of life for all families. This holiday not only supports families over the world but also sets a special day to celebrate the world's various cultures.
What Usually Happens 
As a day of awareness, the International Day of Families is observed through various campaigns intended to strengthen family units. Public officials would attend seminars, workshops, conferences, and policy meetings, while teens and children are obliged to listen to educational talks about the event's theme. National and local organizations would hold formal discussions and exhibitions to spread the message.
If you'd like to take part, you and your family can sign up as volunteers for a community project that benefits families in need. That way, you get to impact the lives of others while bonding with your loved ones at the same time.
Struggling Veterans in Your Community Need Your Help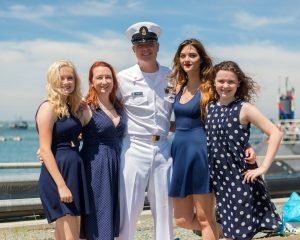 One simple act of donating a vehicle can help transform the lives of our retired troops who are struggling with major challenges in life. By handing over your unwanted clunker to us at Veteran Car Donations, you'll help our charity partners in providing adequate support to our heroes through their various programs and services.
We'll have your vehicle auctioned off, with the proceeds going to the IRS-certified 501(c)3 nonprofits that we are in partnership with. These charities make use of the funding to provide deserving veterans with financial assistance, free medical treatment, employment opportunities, family support, and other essential services.
We accept almost all types of vehicles, regardless of their age or condition. You'll be glad to know that we offer free pick-up and towing in all 50 states. The best part is, you get to enjoy a hefty tax deduction.
If you're eager to learn more about our donation program, feel free to visit our FAQs page. Leave us a message here or call us at 877-594-5822 if you have any questions for us. Our friendly specialists will gladly assist you with whatever concerns you might have.
Make Your Family Proud Today
Let this International Day of Families be a special one for you, your family, and the less fortunate veterans in your area. Give us a call at 877-594-5822 or fill out our online donation form to make a vehicle donation now!