November 13, 2019
What Part-Time Options Are There in the Military?
You're probably aware that the U.S. military is comprised of five different branches of service—the Army, Navy, Marine Corps, Air Force, and the Coast Guard. However, are you aware of the fact that contrary to what most people assume, not all of the jobs that you can find in any of these service branches require you to work full-time? You may be surprised to know that you can have a part-time job in the military.
What Part-Time Options Are There in the Military?
If you want to work in the military and at the same time have a stable civilian job, then enlisting as part-time reservist may be your best move. In case you're not aware, each of the five military branches has its own reserve force that can be called to missions in times of national emergency or war. Veteran Car Donations has rounded up your part-time options to help you make an informed decision.
Army Reserves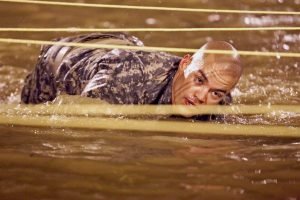 You may be able to join the Army Reserves if you're between the ages of 15 to 35 and have a high school or general education diploma. If you apply, you may be required to complete the Armed Services Vocational Aptitude Battery (ASVAB)
Once you decide to join the Army Reserves, you will be required to train for one weekend every month and undergo field training for a week once a year. Even if you're working a full-time civilian job, you may still be able to serve in the Army Reserves and can either choose a job in the logistics or information technology department.
Marine Reserves
Before you can enter the Marine Corps Reserves, you'll be required to complete a 12-week boot camp training or the Marine Corps Recruit Training. During this time, you and other recruits will be trained for combat, weaponry, and leadership.
Once the training is done, you'll be recruited to the Marine Corps Reserves where you will receive training for one weekend per month and two weeks during the summer. As a member of the Marine Corps Reserves, you will enjoy the same benefits received by active-duty troops as far as training and schooling options are concerned.
Navy Reserves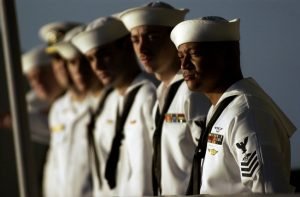 New recruits from the age of 18 to 39 years old with a high school or general education diploma are welcome to join the Navy Reserves. You'll need to complete nine weeks of boot camp, one-weekend drill for every month, and two weeks of additional training per year.
To work around your civilian schedule, you can choose to participate in drill options that are available during the week.
Air Force Reserves
Unlike other branches, you don't need a high school or general education diploma to be recruited as an Air Force reserve as long as you're not below 17 years of age and you have your parents' consent. However, you need to obtain a score in the ASVAB tests higher than the ceiling required in other branches. When you enlist as an Air Force reserve, you will have to participate and complete eight-and-a-half weeks of training followed by two-day training per month and a 15-day tour per year.
National Guard
You may be able to join the National Guard if you are between the ages of 17 and 35. You're also expected to complete 10 weeks of Basic Combat Training. Furthermore, you'll be required to be trained one weekend every month.
The members of the National Guard may be deployed overseas for combat. They can also be assigned to do humanitarian tasks such as building schools and hospitals among others.
In case you're worried about compromising your civilian job should you decide to take on a part-time position in the military, know that the Uniform Services Employment and Reemployment Rights Act of 1994 has got you covered. The law allows you to return to your civilian job once your active duty deployment or training is over.
Thank Our Heroes for Their Service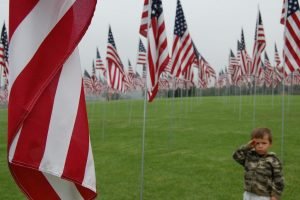 Working in the military is not an easy job. It requires sacrifice and a whole lot of courage. Thanks to our active-duty troops and veterans, our democracy and freedom are intact.
For their invaluable service to our nation, they certainly deserve our appreciation, gratitude, and assistance.
One of the best ways you can express your gratitude to our nation's heroes is to donate an old and unwanted vehicle to Veteran Car Donations. We'll auction off your donated vehicle and use the proceeds to support the programs of our charity partners that are dedicated to serving our nation's heroes. These IRS-certified 501(c)3 nonprofits provide deserving veterans with mortgage-free and specially adapted homes, free mental healthcare, employment opportunities, job training, transitioning assistance, tutoring support, education scholarships, financial assistance, life skills training, counseling, and many other benefits.
Once you make a donation to us, you also entitle yourself to receive a top tax deduction. Moreover, you'll also get free towing services and enjoy our quick, convenient, and hassle-free donation process where you don't have to do any paperwork. What could be better than helping our needy veterans and yourself at the same time?
For more information on our car donation program, check out our FAQs page. For inquiries, you can call our toll-free 24/7 hotline 877-594-5822 or send us a message online.
You can donate to Veteran Car Donations by filling out our secure online donation form or calling us directly. We accept donations of nearly all types of vehicles wherever you are in the United States since we have car donation programs in all 50 states.
Uplift Lives of Our Heroes with Your Car Donation!
What are you waiting for? Donate your clunker today and help uplift the lives of our nation's heroes. Call us at 877-594-5822 now!