July 26, 2019
National Disability Independence Day: What You Can Do to Help Persons with Disabilities
Just three weeks after the celebration of our country's Independence Day, there's another day of independence that Americans celebrate on July 26—the National Disability Independence Day. While the annual event has done much good to our disabled community, more still needs to be done. That is why this celebration is important. It reminds everyone that every disabled person should be treated as an equal.
The Americans with Disabilities Act (ADA) has greatly impacted the lives of all Americans, both able-bodied and disabled, ever since it was signed on July 26, 1990, by President George H.W. Bush. Previous to that, the disabled community had fought for their rights. Finally, those rights were granted to them.
The National Disability Independence Day encourages everyone to come together to celebrate a historical milestone affecting the disabled community. If you know someone who is disabled, this is the perfect opportunity to make them feel extra special.
How You Can Help Persons with Disabilities
There are many ways to celebrate National Disability Independence Day. To give you an idea, Veteran Car Donations shares a few ideas about what you can do to help persons with disabilities.
Give them enough personal space.
Many disabled people use mobility aids such as wheelchairs and crutches to help them move around. The small area around them is considered their personal space and they would want nothing more than for people to respect it. For instance, if you want to help push their wheelchair, make sure to ask them first.
Volunteer at an organization.
If you can find an organization that supports the disabled community, you can offer to volunteer your services in spreading the facts about disabilities. If you are up to it, you can go to a local school and offer to help educate children on the rights and needs of persons with disabilities.
If you have a business, consider hiring a disabled person for a specific job. Assign them specific tasks that they can easily and effectively handle.
Little things can go a long way. For persons with disabilities, simple acts such as opening doors for them or offering to drive them to their doctor's appointment can make them feel that someone does care for them. Though it may only be a small thing to you, to them, such kind gesture could mean a lot.
Do You Want to Dispose of an Unwanted Vehicle?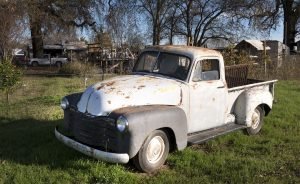 An unwanted vehicle that's just taking up valuable space in your garage shouldn't be there in the first place. If you've given up hope of restoring it to its former glory, then there's no point in getting yourself stuck with it for another minute. When you decide to donate it to Veteran Car Donations, you'll not only be freeing up your parking space for that new car that you've been planning to purchase, but you'll also be supporting our IRS-certified 501(c)3 nonprofit partners whose overriding mission is to uplift the lives of our former servicemen and servicewomen who are facing great difficulties in transitioning to civilian life.
We'll auction off your donated vehicle and use the proceeds from the sale to help fund the critical programs of our charity partners. These programs provide deserving veterans with free mental health care, mortgage-free and specially adapted homes, educational scholarships, employment opportunities, general transitioning assistance, and other benefits
You will also benefit from your charitable contribution since the 100% tax-deductible sales receipt you'll get from us after your vehicle gets sold at auction can significantly lower your tax bill. Moreover, you'll also get to enjoy our free pickup and towing services and our quick, convenient, and no-paperwork donation process.
For more information, check out our FAQs page. If you have inquiries, you can call our toll-free 24/7 hotline 877-594-5822 or send us a message online.
You can donate to Veteran Car Donations by either calling us or filling out our secure online donation form. We accept donations of nearly all types of vehicles wherever you are in the United States since we have car donation programs in all 50 states.
Do Something Great for Our Veterans Today—Donate a Car!
Make National Disability Independence Day a momentous occasion by doing something great that will immensely benefit the veterans living in your community. Call us at 877-594-5822 and make your car donation now!