July 25, 2019
U.S. Department of Veteran Affairs Medical Foster Home Program
Did you know that the U.S. Department of Veteran Affairs Medical Foster Home Program has helped countless veterans by giving them a chance to live with a foster family and be cared for by caregivers instead of being put in a nursing home? Whether these veterans are senior citizens or ex-servicemen who sustained combat-related injuries, as long as they're not able to live independently without nursing assistance, they're qualified to become beneficiaries.
Recently, more and more veterans are choosing this option because they believe that family-style caregiving is better than the traditional care given in care homes. Apparently, they find this option to be more therapeutic. Here's what you need to know about the Medical Foster Home Program for vets.
What are Medical Foster Homes?
Medical foster homes are privately owned homes where residents, mostly veterans, can reside. They are individually cared for by caregivers who live with them inside the house. This type of living arrangement may be better for veterans who don't wish to stay in a nursing home yet still require full assistance in their daily activities.
The caregivers in a medical foster home are available to these veterans 24/7. They're professionally trained to assist the ailing vets in their daily routines such as taking a bath, getting dressed, administering their medicine, eating, moving around the house, and even doing recreational activities. In a medical foster home, the veterans are given the best care that's appropriate for their condition.
The most important aspect of a medical foster home is a home-based care provider team that ensures that the needs of the residents are met every day. The team includes a physician or a nurse practitioner, a dietitian to help with the meal plan of the residents, and a variety of therapists.
The Benefits of Being in a Medical Foster Home
Veterans who live in a medical foster home can greatly benefit from it. Here are some of the advantages they get to enjoy:
Medical foster homes are a good option for veterans who need alternative long-term care.
It's a great choice for veterans who don't have relatives to care for them. Living in a medical foster home allows them to feel that they belong to a caring family. This significantly reduces the risk of depression, which is prevalent among veterans.
It would be easier for veterans to perform their daily activities since caregivers are always present to offer assistance.
Medical Foster Homes Cost
Although the cost of living in medical foster homes could vary depending on their location, veterans pay an average fee of $2,400 each month. Just so you know, it's more expensive to live in a nursing care facility than in a medical foster home.
While veterans are eligible for nursing home care, many of them would rather spend their life's savings to live in a medical foster home. Other veterans could use their insurance if it covers this type of care.
You Can Help Veterans in Need!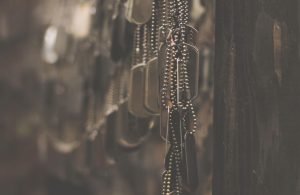 Countless veterans are in constant need of assistance. Some of them no longer have a home or a family to look after them. In times of extreme challenges, they have no one to turn to for support.
The good news is, they don't have to face these challenges alone. As a way to give back for their honorable service to our country, you can help them achieve a higher quality of life by donating any type of vehicle to Veteran Car Donations. We auction off donated vehicles and use the proceeds to support the veteran programs of our charity partners. These IRS-certified 501(c)3 nonprofit organizations provide their veteran beneficiaries with mortgage-free and specially adapted homes, free mental health care, employment opportunities, job training, transitioning assistance, tutoring support and education scholarships, financial assistance, life skills training, counseling, and many other benefits.
While your vehicle donation will directly impact the lives of our struggling veterans, you will also benefit since your charitable contribution will entitle you to a top tax deduction. You'll also get to enjoy free pickup and towing services and other rewards.
If you need more information about our super easy vehicle donation process, check out our FAQs page. For inquiries, you can call us at 877-594-5822 or send us a message online.
You can donate to Veteran Car Donations by either calling us or filling out our secure online donation form. We accept vehicle donations wherever you are in the United States since we have car donation programs in all 50 states.
Donate a Vehicle Today!
Many of our veterans can't afford the cost of staying in a medical foster home. Some of them are actually homeless and forced to live on the street. You can easily provide life-transforming assistance to our nation's impoverished heroes and help yourself, too in the process. Call us at 877-594-5822 and donate your old and unwanted vehicles to Veteran Car Donations now!