January 20, 2021
Joe Biden Takes Oath as America's 46th President on January 20th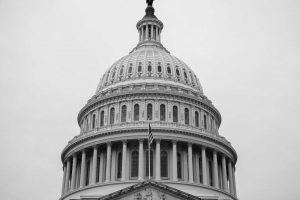 History is in the making once again as Joe Biden takes his oath as our country's 46th president as well as Kamala Harris as our new vice president at noon on Wednesday, January 20, 2021.
The public ceremony is scheduled on the West Front of the U.S. Capitol Building in Washington, D.C. The 59th presidential inauguration will take place during the COVID-19 pandemic. To prevent the spread of the virus, the festivities will be limited to members of Congress. In normal times, Washington D.C. would see hundreds of thousands of people swarming the National Mall to witness the event.
The inauguration will be complete once Biden utters these words enshrined in our Constitution: "I do solemnly swear that I will faithfully execute the Office of President of the United States, and will to the best of my ability, preserve, protect and defend the Constitution of the United States."
Once Biden takes the oath, he officially assumes office. He will move into the White House later in the day. That will be his home for the next four years.
At 78 years old, Biden will become the oldest U.S. president in history, surpassing his predecessor Donald Trump who was 70 when he was inaugurated as the 45th president of the United States in 2017.
Authorities are advising those planning to visit Washington D.C. for the event to check the latest travel safety information before going. Most of the commonly asked questions regarding the presidential inaugurations have also been made available here.
Other Must-Know Facts About U.S. Presidential Inaugurations
Our nation has been doing presidential inaugurations since George Washington became our first president in 1789.
March 4th used to be the official inauguration date to mark the start of a new administration. Eventually, the 20th Amendment had the event moved to January 20th as it made more sense to make it closer to the convening of a new Congress.
Special exemptions are made if January 20th (or previously March 4th) falls on a Sunday. In this case, although the public oath-taking ceremony is held on January 21st, the president-elect will still take the Oath of Office on January 20th but in private.
In the Oath of Office, the new president usually says "So help me God" at the end. Although George Washington was said to have started the tradition of saying this line, there hasn't been any direct evidence to prove it. Up to now, no one knows who added that line to the oath.
Help Us Transform the Lives of Our Suffering Vets
Our veterans are expected to be among those who will intently watch the presidential inauguration on January 20th. Having made enormous sacrifices for our country in line with their duty to uphold our freedoms and defend our nation's security, our former service members are greatly invested in knowing what our next president plans to do during his four-year term to promote the interests of the American people.
Many of our veterans badly need assistance. These are our former servicemen and servicewomen who are living miserable lives, suffering from service-connected disabilities, illnesses, and mental health conditions. They are those who can't find decent jobs to support themselves and their families. For lack of support, some have fallen deep into poverty, forcing them to live on the streets as homeless people.
We at Veteran Car Donations would like to invite you to take part in our mission to transform the lives of our suffering heroes. All you got to do is to donate to us any vehicle that you no longer need.
We collect vehicle donations and sell them at top auction houses, after which we distribute the proceeds to our charity partners. In turn, these IRS-certified 501(c)(3) nonprofit organizations use the money to provide needy veterans and their families with quality healthcare, financial aid, housing assistance, employment opportunities, family support, educational scholarships, psychotherapy services, and many other benefits.
You, too, will benefit from your charitable contribution. You'll get to enjoy our free towing service and our quick and convenient donation process where you don't have to do any paperwork. On top of that, you'll have the privilege of receiving a top tax deduction in the next tax season.
Aside from the material rewards in store for you as our donor, you'll also be privileged to enjoy a most satisfying donating experience, knowing that your act of charity will help uplift the lives of our nation's heroes.
We accept almost all types of vehicles, regardless of their age or condition. Our free pickup and towing services are available in all 50 states, which means that you can make your donation wherever you are in the country.
If you're interested to learn more about our vehicle donation program, feel free to visit our FAQs page. If you have any questions for us, reach us at 877-594-5822. You may also send us a message online and we will get in touch with you as soon as we can.
Make Our Heroes' Dreams Come True!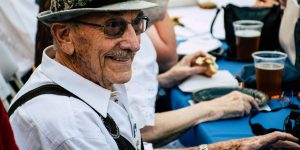 As our nation marks a new milestone with the presidential inauguration this January 20th, we invite you to help us empower our veterans to achieve the decent and fulfilling life that they've long sought. Your car donation can help make their dreams come true. Call Veteran Car Donations at 877-594-5822 or donate here now!